Consultancy at the Leonardo Centre
We make our facilities and expertise available for general consultancy work. We aim to provide services to all industry sectors. We are particularly pleased to help SMEs in the local region who need access to specialist facilities and advice.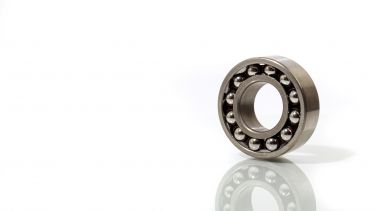 Tribological Testing Facilities (Friction and Wear)

Wear testing and wear resistance (using pin-on-disk, and reciprocating testers)
Measurement of friction coefficient
Measurement of wear and wear resistance
Measurement of materials properties (hardness, elastic modulus, Poisson's ratio)
Rolling contact fatigue and wear testing (twin disk testing)
Measurement and analysis of surface roughness
Evaluation hardness testing (micro- & nano-)
Lubricant viscosity and rheology

Ultrasonic Measurement of Oil Films and Viscosity

Ultrasonic Analysis of Interfaces (stiffness, contact pressure, contact conditions)
Lubricant Film Measurement
Measurement of viscosity for very small samples
In-situ measurement of viscosity in oil films and vessels

Dedicated Component Testing

Railway wheel/rail twin disk simulations (including full size)
Motor driven engine chain drives
Rig motor driven engine cylinder head
Valve and seat insert wear/recession
Journal bearing and rolling bearing torque, lubrication, and film formation
Non-steady dynamically loaded journal bearings
Abradeable coatings for aero-components

Theoretical and Modelling Capabilities

Contact Modelling and Contact Mechanics Tools
RECESS - automotive valve recession simulation
RAWSIM - railway wheel wear simulation
Surface roughness analysis software
Basic lubrication and lubricant film formation prediction

General Consultancy, Trouble Shooting, & Advice

Surface/Tribological Failure Diagnosis
Selection of Bearings, Lubricants, Wear Resistant Materials

Examples of Recently Competed Work

Material selection for polymer bearing in an oil well drilling assembly
Evaluation of environmentally acceptable lubricants for large size bearings
Development of a water based lubricant for PVC processing
Friction testing for polymer bearing materials
Hard coating evaluation for food processing applications
Materials selection and wear testing for a valve seating system
Wear of conveyor track components
Flagship institutes
The University's four flagship institutes bring together our key strengths to tackle global issues, turning interdisciplinary and translational research into real-world solutions.