Professor Gwendolen Reilly
DPhil, BSc
Department of Materials Science and Engineering
Professor of Musculoskeletal Bioengineering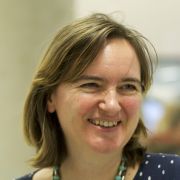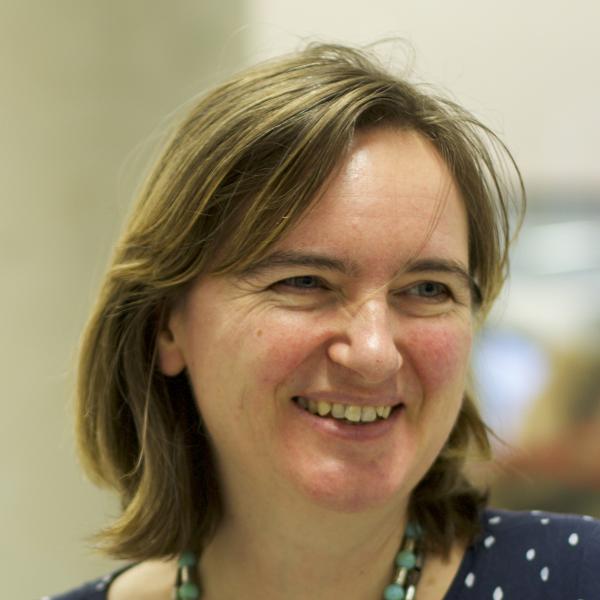 g.reilly@sheffield.ac.uk
+44 114 222 5986
Pam Liversidge Building
Full contact details
Professor Gwendolen Reilly
Department of Materials Science and Engineering
Pam Liversidge Building
Mappin Street
Sheffield
S1 3JD

Profile

Gwendolen Reilly has been a member of academic staff since 2004.

She received her DPhil in Biology at the University of York, specialising in bone biomechanics. She has previously undertaken post-doctoral research at the University of Pennsylvania, Pennsylvania State College of Medicine and the Swiss Federal Institute of Technology in cell biomechanics, biomaterials and bone structure respectively. Subsequently, she undertook a position as Research Assistant Professor in Bioengineering at the University of Illinois, Chicago specializing in tissue engineering.

Gwen's current research combines her expertise in biomechanics, biomaterials and orthopaedics.
Research interests

The research has applications in orthopaedic and dental medicine, where clinicians are looking for improved methods to repair skeletal tissues; bone, tendon and cartilage.

Bone tissue engineering
The aim of bone tissue engineering is to create bone matrix in the laboratory for clinical implantation and as an experimental tool. Our research in this area focuses on two main themes; the effects of mechanical stimulation on differentiation and matrix formation by bone cells and the interactions between precursor bone cells and their biomaterial substrate. Mechanical stimuli examined include dynamic compression, stretch and fluid flow induced shear stresses using a range of bioreactors (including a collaboration with ElectroForce systems group).

Musculoskeletal cell mechanobiology
We are interested in how skeletal cells respond to extrinsic and intrinsic stimuli by organizing the proteins and mineral they secrete in a way which enhances the strength of the matrix. This information can then be used to manipulate tissue-engineered structures in order to induce structurally sound matrix formation. We specifically focus on mechanosensation mechanisms found on the cell membrane; the cell's proteoglycan (sugar-based) coat and a small organelle that protrudes from the cell membrane – the primary cilia.

Orthopaedic biomaterials
We investigate the interactions between musculoskeletal cells and orthopaedic and dental materials that are implanted into bone. Materials investigated include porous metals, polymer scaffolds and peptide coated surfaces (in collaboration with Orla Protein Technologies). This research encompasses the study of the mechanical properties of biomaterial scaffolds, cell-material interactions, cell mechanics and cell signalling.
Publications

Journal articles

Chapters

Conference proceedings papers

Datasets

Other

Preprints
Research group

Gifty Tetteh (In vitro bone models for biomaterials testing)
Wing Kiu Yeung (Surface coatings for orthopaedic implants)
Tom Patterson (PolyHIPE particles for bone tissue engineering).
Robert Owen (In vitro bone models for osteoporosis research).
Zena Wally (Additive manufacturing of porous metals for dental implants).
Dirar Qassim (Serum free culture of progenitor cells for craniofacial repair).
Stefania Marcotti (Mechanobiology of the glycocalyx of bone cells).
Hossein Bahmaee (Microfluidics for co-culture of bone cells).
Liam Boyle (Mechanobiology of the primary cilia of bone cells).
Hannah Murray (A* collaboration with Nanyang Technological University, Singapore on angiogenesis of tissue-engineered scaffolds).
Leonardo Antonini (sandwich PhD student from Federal University of Rio Grande do Sul, Brazil).
Professional activities and memberships

President of the European Society of Biomechanics
Special visiting researcher (PVE): UFRGS, Brazil
Fellow of the Higher Education Academy
Alice L Jee Young Investigator Award at the 37th International Sun Valley Workshop on Skeletal Biology
Editorial boards of: European Cells and Materials, PLoS ONE, Heliyon and Frontiers in Bioengineering
Panel member for Marie Skłodowska-Curie Fellowships H2020 programme, Life sciences
Member of the American Society of Bone and Mineral Research, Orthopaedic Research Society, Tissue and Cell Engineering Society and Tissue Engineering and Regenerative Medicine International Society
Women in Engineering

We interviewed Gwen for the Faculty of Engineering's Wall of Women when she was a Senior Lecturer in Bioengineering. Here's Gwen's interview:

The Wall of Women profiles were taken over a 4/5 year time period and are a snapshot of what our engineers were doing at that time.