As a dual degree student, you have access to activities organised by the two departments you're in

Elisabeth Chan
Undergraduate student
Mathematics and Philosophy BSc
Elisabeth has developed programming skills from her mathematics modules and picked up some useful essay-writing skills from philosophy.
What made you want to study your course?
To be fair, I didn't expect to be doing a maths degree when I was filling in my UCAS application, but I was inclined to study a STEM subject with philosophy since it seems like a very interesting combination of subjects. By chance, I got a great result in mathematics in my A Levels so I picked this course.
What made you decide to study at the University of Sheffield?
I remember that I applied for my course through clearing and I didn't think much honestly – it's a Russell Group university with access to research opportunities and looked like a very cool city to live in. I was surprised to get responses quickly when I was applying and I just took a leap of faith and picked this university, and I think I have still made the right decision.
What have you enjoyed most about your course so far?
The academic community. The mathematics department has a lot of cool people to hang around with, and I really love the fact that I can have a lot of opportunities to talk to people who are as enthusiastic as me. The pizza seminars keeps me interested in what I am studying (and have free lunch!). I had the opportunity to be a presenter in one of these seminars and it was a great experience. In addition, Sheffield is a great place to explore and, if you have had enough of Sheffield, you can get to other cities as well! Leeds is a great place to start for travelling out of Sheffield – a round trip can be less than £10 even if you get tickets on the day of travelling, so it's great for impromptu day or half-day trips.
What skills have you developed during your course?
During my course, besides my maths knowledge, I have programming skills from the mathematics side and I have picked up some useful essay-writing skills from the philosophy side. Although studying mathematics and philosophy can be very hard – especially if you decided not to do logic, and just throw yourself into ethics and metaphysics instead – I have learnt to form more clear and coherent arguments in writing. For instance, a good philosophy essay should be able to be read by laymen (one of my lecturers calls this "writing to your mum") and this is very useful if you aim to spread your ideas to the masses.
What would you say to a student thinking about studying your course at Sheffield?
Make some friends, join in the stuff that your department hosts! It doesn't need to be a big group – a small circle of folks who have similar interests as yours is already good enough for you to have a great university life. As a dual degree student, that means you have access to the activities organised by the two departments that you are in, and I am very sure that you will get to meet someone that you click with! Also, forge a good relationship with your personal tutor. They will be the ones who will write the reference letters if you are applying for work or further studies in the future. Besides, your personal tutor will be very helpful when it comes to your studies and you can always just email them whenever you have something in your mind that they might help with (they don't bite!).
What are you planning to do after your degree?
I have not thought of a clear path yet but I am planning to do further studies, then get into academic research.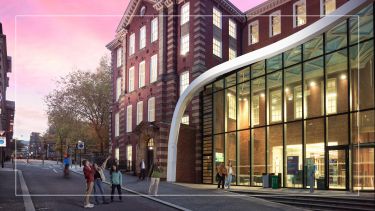 Visit us
Discover what sets Sheffield apart at our undergraduate open days on the Saturday 21 October or Saturday 18 November.