Professor David Fletcher
BEng, PhD.
Department of Mechanical Engineering
Professor of Railway Engineering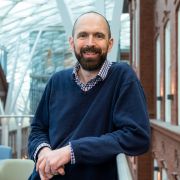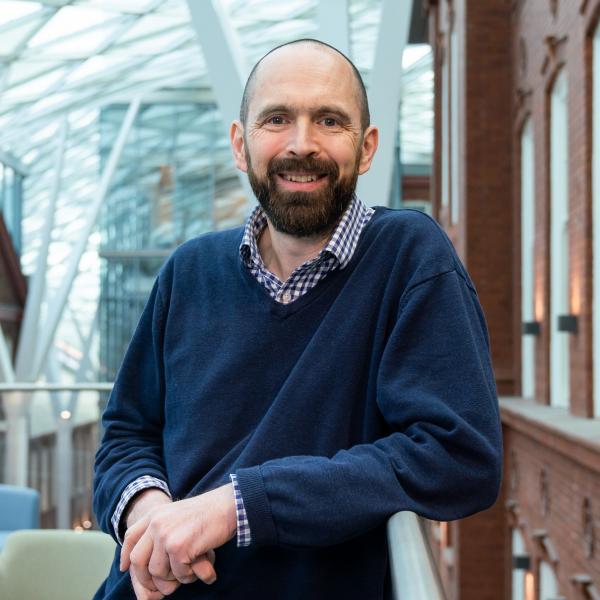 Profile

David is a graduate of Leeds University and received his PhD on crack growth in railway steels from University of Sheffield in 1999. He conducted post-doctoral research at Newcastle University focused on full-scale railway engineering testing before returning to Sheffield in 2009. He has been awarded several prizes for research in the railway area, undertaken a short JSPS fellowship at Rail Technical Research Institute in Japan, and progressed from lecturer to a full professor at University of Sheffield.

David's research crosses several areas of engineering design, tribology, system engineering and performance of materials. The majority of his work has application in the railway sector, and combines experimental and modelling approaches.
Research interests

Railway rail-wheel interface – contact mechanics, adhesion, fatigue, wear, lubrication.
Overhead line electrification – system dynamics, and behaviour of materials under mechanical and electrical loads at the pantograph to overhead line interface.
Rail system design for safety and security – materials and design for improved resilience to terrorist attack for stations and vehicles.
Network modelling and optimisation – pedestrian flow optimisation in station environments, developing metrics for passenger experience, quantifying system energy and power demands for deployment of energy storage systems.David is Director of the Rail Innovation and Technology Centre with Network Rail, and leads Sheffield's relationship with the UK Rail Research and Innovation Network (UKRRIN). He is a an International Committee member for Conference on Contact Mechanics and Wear of Rail/Wheel Systems, and member of the Leonardo Tribology Centre.
Publications

Journal articles

Chapters

Conference proceedings papers

Reports

Posters

Theses / Dissertations
Research group

David has PhD research opportunities available across these research areas and welcomes enquiries on undertaking PhD research.
Teaching activities

David is module leader for MEC448 Railway Engineering and Sustainable Transport which is offered to fourth year MEng and MSc students. He is a student mentor on the industrially linked 3rd year MEng Group Design Project (MEC307). He formerly taught the first year module Mechanical Engineering Design Skills (MEC131).
Professional activities and memberships

David is Director of the Rail Innovation and Technology Centre with Network Rail, and leads Sheffield's relationship with the UK Rail Research and Innovation Network (UKRRIN). He is a an International Committee member for Conference on Contact Mechanics and Wear of Rail/Wheel Systems, and member of the Leonardo Tribology Centre.

Prizes

Institution of Mechanical Engineers Railway Division AR Bennett Premium Award for the paper 'Studs: a squat-type defect in rails', 2013.
World Congress on Railway Research, Korea, Prize for Best Paper Addressing System Interaction Issues, for paper 'Three-Dimensional Microstructural Modelling Of Wear, Crack Initiation and Growth in Rail Steel', 2008
The Institution of Mechanical Engineers Railway Division, TA Steward-Dyer / F H Trevithick Prize, 2005
The Institution of Mechanical Engineers Tribology Trust, Tribology Bronze Medal, 2000
The Institution of Mechanical Engineers Railway Division, William Alexander Agnew Meritorious Award / Clarence Noel Goodall Award, 2000
The University of Sheffield Herbert Walker Swift Bursary, 2000
The Institution of Mechanical Engineers Frederic Barnes Walden Prize, 1994
The University of Leeds Foundation Prize in Mechanical Engineering, 1994
ICI Prize, University of Leeds, 1993
Cameron Iron Works Prize, University of Leeds, 1992