Professor Tom Slatter
PhD, MEng, PGCertEd
Department of Mechanical Engineering
Professor of Wear of Materials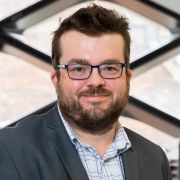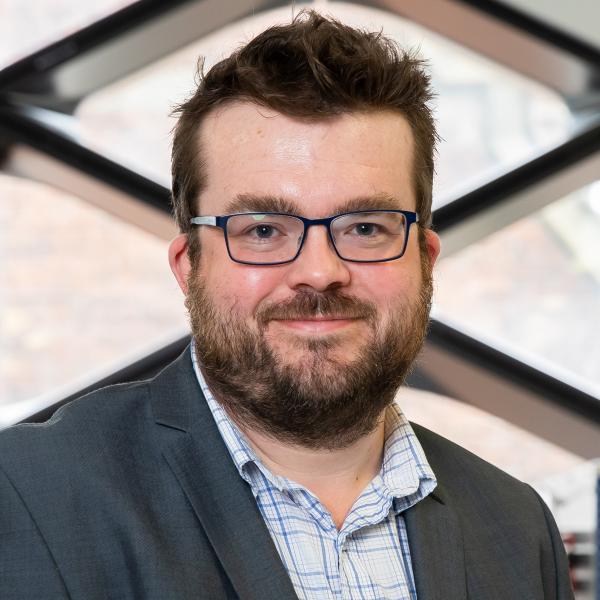 tom.slatter@sheffield.ac.uk
+44 114 222 7772
Sir Frederick Mappin Building
Full contact details
Professor Tom Slatter
Department of Mechanical Engineering
Sir Frederick Mappin Building
Mappin Street
Sheffield
S1 3JD

Profile

Professor Tom Slatter graduated from the University of Sheffield in 2004 with an MEng in Mechanical Engineering and in 2010 with a PhD in Mechanical Engineering. During this time he worked for the Ford Motor Company in powertrain CAE and diesel engine engineering.

His PhD was sponsored by the Ford Advanced Research and Materials Group in Aachen, Germany and concerned the wear of automotive valvetrain components.

In 2007, Tom became a University Teaching Associate, was appointed Lecturer in Mechanical Engineering in 2011, promoted to Senior Lecturer in 2018 and to a Personal Chair in 2022. Tom is a member of the Leonardo Tribology Centre and is a Co-Director of the EPSRC Centre for Doctoral Training in Integrated Tribology (iT-CDT).
Research interests

Professor Slatter continues to be involved in automotive tribology research; continuing work on valvetrain wear with a number of automotive OEMs, investigating the wear of other powertrain components (eg. chains, crankshafts), the damage caused by sooty oil, the life of engine lubricants and assessing the performance of environmentally acceptable lubricants.

Recent research and consultancy work in these areas has included projects with companies such as Jaguar Land Rover, Caterpillar, Jacobs Vehicle Systems, and several F1 teams.

Tom's research interests also include tribology in manufacturing with projects investigating the design, performance and instrumentation of manufacturing machines, processes and tooling with organisations such as Sandvik Coromant, Collins Aerospace, Rolls-Royce, Kennametal, the University's two HVM Catapults (Advanced Manufacturing Research Centre (AMRC) and Nuclear Advanced Manufacturing Research Centre (NAMRC)), and a number of specialist engineering SMEs.

Outside of these applied areas, Tom works at a more fundamental level investigating topics including: friction, the role of surfaces in contact transmission, impact wear and the cryogenic treatment of metals (with Dr Rob Thornton, University of Leicester
Publications

Journal articles

Chapters

Conference proceedings papers

Posters

Theses / Dissertations

Presentations

Other
Research group

Supervisions

Ellis Taylor – 'Optimised cryogenic machining processes for light metals'.
Sam Davison – 'Bio-lubricant performance in machine contacts'.
Luke Osmond – 'Ceramic milling of superalloys.'
Leon Proud – 'Cryogenic and CO2 Coolants during machining of next-generation aircraft grade materials'.
Jason Burnap – 'Advanced manufacturing methods for aerospace actuation systems'.
Luke O'Donnell – 'Ultrasonic Assisted Machining of Composite Materials'.
Rob Bramley - 'Advanced Hole Generation'
Grants

STFC - By gum it's cowd! (Translation: Lancashire, 'It's surprisingly cold.') - Cryogenic treatments for hard wearing engineering materials (3 days access to ISIS Beamline) (CoI).
Air Products - Cryotreatment of AM produced titanium alloys & effect on microstructure) (£6k) (CoI).
EPSRC (Metrology Hub) - In-Situ Ultrasonic Sensors for Monitoring Tool and Workpiece During Grinding Processes (2020) (£50k) (CoI).
Jaguar Land Rover - Valvetrain Tribology (2019-20) (£53k) (PI).
InnovateUK (KTP) - Online inspection and monitoring of production processes (2019-2022) (£249k) (PI).
Rolls-Royce plc – Impact Wear (2019-20) (£40k) (PI).
EPSRC (Programme Grant) - Friction – the Tribology Enigma, (2017-22) (£5.3M) (CoI).
EPSRC (CDT) - Centre for Doctoral Training in Integrated Tribology (iCDT), 2013-22 (£7.3M) (CoI).
Teaching activities

Tom's teaching activities are in the areas of automotive engineering (MEC447), manufacturing (MEC304) and design (MEC307, GEE301). He was the Deputy (and Acting) Director of Learning & Teaching for Mechanical Engineering in 2014-17 and in 2012 he was awarded a University Senate Award for Excellence in Learning and Teaching.

Tom is also the Year 3 & 4 Tutor for General Engineering degree programmes, and is the Faculty Advisor for the University's Formula Student team, 'Sheffield Formula Racing'.
Professional activities and memberships

Tom is a Member of the Society of Automotive Engineers (SAE) and the Society for Tribologists and Lubrication Engineers (STLE).

He is also a voting member of ASTM International's Committee G02 with whom responsibility for a number of common standards for friction and wear testing rests rests (e.g. ASTM G65, ASTM G99, ASTM G133).