New fund for cancer research in Sheffield announced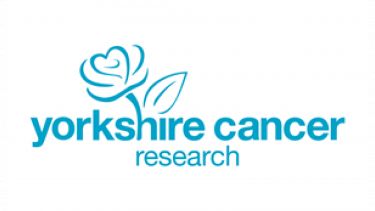 The University of Sheffield and Yorkshire Cancer Research have worked together to develop the fund, made possible following the success of three cancer drugs discovered at the university with funding from the charity.  
Following clinical trials, the drugs have now become tailored treatments for cancer patients with hereditary cancers and are undergoing further trials to treat a wider range of cancer types. 
The new fund is expected to support cancer research at the university for at least the next decade.
Professor Koen Lamberts, President and Vice-Chancellor for the University of Sheffield, said: "Sheffield is uniquely positioned to develop and implement novel cancer treatments and by working together with Yorkshire Cancer Research we will be able to secure further achievements from early-stage discovery science to programmes with an immediate benefit to patients.
"Early work pioneered right here in the city is now saving thousands of lives around the world. This important fund will allow the University to grow its world leading cancer research capability significantly and develop a new generation of cancer researchers for Yorkshire."  
In 2005, pioneering research at the University of Sheffield, funded by Yorkshire Cancer Research, successfully demonstrated how PARP inhibitors could be used as a tailored treatment for patients with BRCA mutations.
The discovery was patent-protected and licensed to KuDOS, a pharmaceutical company later acquired by AstraZeneca, who continued the development process and undertook successful clinical trials. This resulted in the development of three drugs called Lynparza, Zejula and Talzenna.
Lynparza – a PARP inhibitor also known as olaparib – became the first cancer drug targeting an inherited genetic fault to be made available on the NHS.
It is currently available to some women with ovarian cancer in the UK and has been approved by the European Commission as a treatment for breast cancer. In September 2020, the drug was recommended as a treatment for prostate cancer following a clinical trial which showed the treatment could significantly reduce the risk of death in some patients.
Dr Kathryn Scott, Chief Executive at Yorkshire Cancer Research, said: "It's thanks to the generosity of the people of Yorkshire that the charity was able to fund the initial project in Sheffield that led to the discovery of PARP inhibitors which are now helping people with ovarian, breast and prostate cancer throughout the world. 

"We now have the opportunity to launch this fund in Yorkshire and help the people who made this happen. We exist to save lives across Yorkshire – right here, right now – and the funds raised from Lynparza will help to ensure everyone in our county has the best possible chance of a long and healthy life with, without and after cancer."
About Yorkshire Cancer Research
Yorkshire Cancer Research was founded in 1925 and is the largest independent regional cancer charity in England (Registered Charity 516898). We are not part of a national charity. 

Current statistics show that 594 people are diagnosed with cancer in Yorkshire every week. 

Our mission is for 2,000 more people to survive cancer every year in Yorkshire. 

There are lots of cancer problems across the region that need to be tackled on a local level. We work in partnership with researchers, clinicians, the NHS, public health bodies and other charities to fund innovative work in three key areas: prevention, early diagnosis and treatment. 

For more information, please visit

www.yorkshirecancerresearch.org.uk
Flagship institutes
The University's four flagship institutes bring together our key strengths to tackle global issues, turning interdisciplinary and translational research into real-world solutions.