Yorkshire Cancer Research has awarded a £1.4 million grant to fund the CANAssess 2 study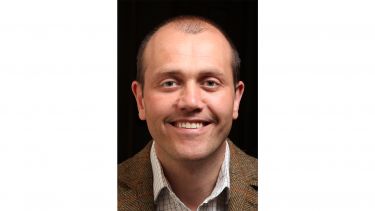 Yorkshire Cancer Research has awarded a £1.4 million grant to fund the CANAssess 2 study which will evaluate the use of the Needs Assessment Tool – Cancer (NAT-C) in primary care: Cancer Patients' Needs ASSESSment in Primary Care. The study is sponsored by Hull-York Medical School where the Chief Investigator, Professor Miriam Johnson is based, and run by the Leeds CTRU. 
Unmet needs in patients with cancer and their caregivers are common but poorly identified and addressed e.g. symptoms/side effects of treatments, psychological impact of diagnosis, financial concerns, all of which can impact quality of life and resource utilisation. 
Although the use of 'needs assessment tools' is recommended current tools are not designed for use in primary care as they are too long and complicated, and there is no research evidence to indicate if they improve practice and patient outcomes.
The existing and validated NAT-C is a one-page tool that gives clinicians a systematic and comprehensive framework to identify and address unmet need across a range of domains.  It helps identify needs that can be addressed by the usual care team and those that require referral to specialist services. 
The CANAssess study will test the use NAT-C in primary care to evaluate the clinical effectiveness and cost effectiveness of the tool compared to usual care. Practices that take part in the study will be randomised on a 1:1 basis to deliver either the NAT-C intervention or usual care to their patients.
A total of 1080 patients will be recruited from 54 GP practices within 4 primary care hubs – Sheffield Hull, Leeds, and Tyne & Wear. The Sheffield Hub is hosted by Primary Care Sheffield, the Hub Lead is Dr Jon Dickson, and Mishell Cunningham is the Research Nurse who will support CANAssess delivery. 
Each Primary Care Hub has a target of 14 GP practices and 250 patients to recruit, the initial call for Expressions of Interest for CANAssess was posted on 18th November 2020. 12 practices in Sheffield have submitted an expression of interest within just 3 weeks. Currently there are 9 practices that are in the process of setting up the study and Ecclesfield Group Practice, where Dr Dickson is based, will be the first practice to commence patient recruitment to the study in Sheffield. 
If you would like further information Dr Dickson and Mishell can be contacted at - pcs.research@nhs.net.
Flagship institutes
The University's four flagship institutes bring together our key strengths to tackle global issues, turning interdisciplinary and translational research into real-world solutions.