MPI TS150–THZ probe system is a dedicated, manual probe system designed especially for precision analysis of substrates, single dies or 150 mm wafers.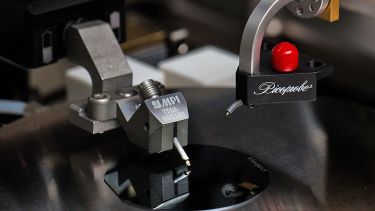 Off
The system is extremely stable, with a large probe platen, and a low-profile design. We can mount Coaxial or mmWave probes (using VDI frequency extenders).
We also have a dedicated miniature probe station for on wafer antennas.
Available probes
MPI TITAN PROBE T50A GSG 150 (150um pitch), 2.4mm coax
Picoprobe 120 GSG 150 BT (150um pitch), 75-110GHz (WR10 waveguide)
Picoprobe 75 GSG 100 BT (100um pitch), 50-75GHz (WR15 waveguide)
Flagship institutes
The University's four flagship institutes bring together our key strengths to tackle global issues, turning interdisciplinary and translational research into real-world solutions.