Every PhD candidate at Sheffield is required to submit a research proposal prior to acceptance onto the programme.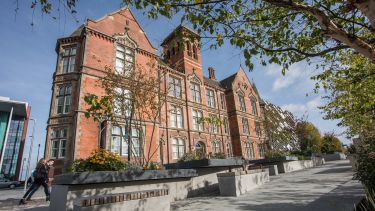 This document is vital to the success of your application. It should be fully referenced and approximately 1,500 words (excluding bibliography) in length.
You can add visual, audio, or video information as supporting documents, which may be relevant when applying for a PhD in Composition or Performance.
The research proposal should include:
Title of your proposed research
Research background and context, including a summary of existing research
Research aims and objectives, explaining the original contribution of the work
Research approach/methodology
Research relevance and implications
Timetable and practical considerations including required resources
Motivation of why you would like to study at the Department of Music
About the PhD
(MUSR31) PhD - three years full time
(MUSR41) PhD - up to six years part time
The doctoral degree requires completion of a major, original research project. It is supported by individual supervision and by the Departmental and University doctoral training programmes. Graduate Study Days, weekly research seminars and meetings organised by research clusters provide further input. Research findings may be presented for examination in any one of the following formats.
Dissertation
Typically, a dissertation at this level comprises approximately 70,000 words. The thesis should be of publishable standard and must be suitably original and substantial for the degree to be successfully completed.
Composition
Students may apply for a PhD in the area of original composition. A folio of original compositions is prepared by the student and discussed in individual meetings with his or her tutor. An accompanying commentary not exceeding 10,000 words in length is also submitted. The compositions should show coherence, invention and originality in a variety of extended structures.
Performance Studies
This degree is examined through presentation of a dissertation (around 50,000 words) and a performance element. The performance element may take a number of formats, including a recital, lecture-demonstration and video-recorded performances. The performance and written work need to cohere together and both meet the demands of originality and innovation. Students in this programme normally possess a very high level of practical musical skill prior to the start of their studies.
Music Technology
Students applying for a PhD in the area of music technology may consider submitting a portfolio of creative music technology research and accompanying thesis of 30,000 – 40,000 words contextualising the research within a critical artistic and/or technological perspective.
Find further support and application tips from the University admissions team.
A world top-100 university
We're a world top-100 university renowned for the excellence, impact and distinctiveness of our research-led learning and teaching.