Our goal is to understand the biological mechanisms relating cardiovascular disease, vascular ageing and neurodegenerative disease. We also aim to identify new predictive imaging biomarkers and therapeutic targets.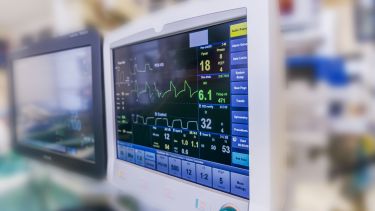 The Neuroimaging in Cardiovascular Disease (NICAD) Network was established by The University of Sheffield in 2015 with the award of three cross-faculty PhD Studentships.
The University of Sheffield has long-standing research strengths in cardiovascular science and in several areas of neuroscience including neurovascular and neuroimaging research.
The NICAD Network was established in order to bring together the teams working within these disciplines to enable us to address several important emerging research questions.
---
The combination of expertise, research facilities, animal models and access to clinical cohorts that exists within our network provides an unparalleled opportunity to establish a new cross-disciplinary frontier for understanding in this area.

Dr Chris Martin

NICAD 
---
Specifically, there now exists a substantial body of epidemiological and experimental evidence relating cardiovascular disease and cardiovascular risk factors to changes in brain health and the development of neurodegenerative disease, with ageing being a key mediator of these relationships. 
However, the biological mechanisms mediating this remains poorly understood and as such opportunities for developing new approaches for prevention, diagnosis and treatment of diseases based on these insights are currently unavailable.
We are applying a range of neuroimaging and neurophysiological research tools in studies of both clinical cohorts and animal models to better understand the interactions between cardiovascular and neurodegenerative disease processes.
An important emphasis is upon understanding neurovascular function and the role of the neurovascular unit in these interactions.
---
Multiscale & Multimodal Neuroimaging
We combine a range of state of the art neuroimaging and neurophysiological techniques in animal models and human subjects.
Flagship institutes
The University's four flagship institutes bring together our key strengths to tackle global issues, turning interdisciplinary and translational research into real-world solutions.