We encourage prospective applicants to visit the department and meet our students and staff.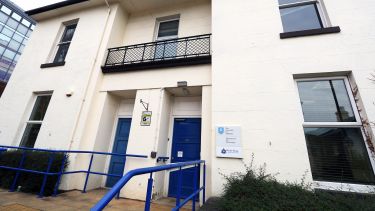 Open days
Discover more about our world-class university at an online open day.
Find out more here. 
---
Visit
The best times to do this is on a Wednesday or Friday so that the visit can be combined with a visit to either the postgraduate seminar (held on Wednesdays) or the Departmental Seminars (Fridays). Both these events are followed by a visit to a pub, where visitors can talk with postgraduate students and (on Fridays) staff.
If you would like to visit, please contact us:
Department of Philosophy,
45 Victoria Street,
Sheffield S3 7QB
United Kingdom
studentexperienceteamphi@sheffield.ac.uk (PGT)
pgrphilosophy@sheffield.ac.uk (PGR)
You can visit the Department during a University Postgraduate Open Day, or other days by arrangement.
---
About our Postgraduate Seminars
Wednesdays 2-4pm, This semester the seminars will be held online.
This seminar is open to all graduate students in the Department of Philosophy. It runs throughout both semesters, and the students run their own series over the summer. Each week a student presents a paper, followed by discussion. A handout, abstract, or draft of the paper is usually circulated in advance. Anyone from outside the department wishing to attend should email the Director of Graduate Studies, Rosanna Keefe (r.keefe@sheffield.ac.uk).
Current PG students in the department can access the list of speakers from MOLE: PG Online or PGR Online.
---
About our Departmental Seminar Programme
The Departmental Seminar is central to the academic life of the Department, and runs most weeks in term time on Fridays 2.30-4.30pm. See our programme here.
Weekly online events
Attend an online event when it suits you, all year round, as an alternative to an open day.
Every Wednesday, Sheffield Live sessions cover different aspects of University life. You can also meet your department and learn more about studying your subject.