Professor David Mowbray
Department of Physics and Astronomy
Professor of Physics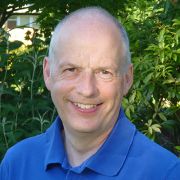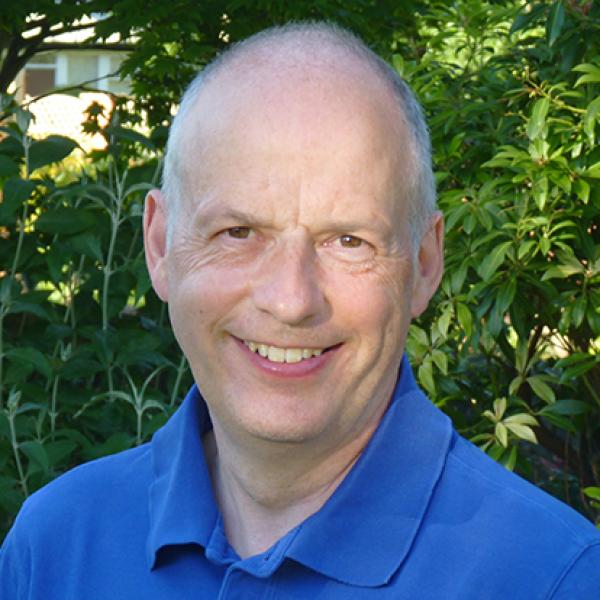 Profile

My research involves the application of a range of optical spectroscopic techniques to study physical processes in III-V semiconductors and related nanostructures and devices.

Particular interests are wide band gap materials (AlGaInP and (Al)InGaN) for visible and uv light emitters and quantum dots for high efficiency lasers and novel light emitters.

I was the first person to deduce the band structure of AlGaInP, a semiconductor now used as the basis for high efficiency red, orange and yellow LEDs and red lasers.

I have developed 1.3 um emitting lasers using InAs self-assembled quantum dots which exhibit extremely low operating currents and high temperature stability.

A recent project developed quantum dots lasers on Si substrates, providing the potential for the direct integration of III-V light emitters with Si CMOS electronics.

My current research is a joint project with colleagues at UCL and Warwick to grow and study quantum dots placed within quantum wires. This offers the prospect for high efficiency single photon sources and nanoscale lasers.

Career history

PDRA Department of Physics, Oxford University 1987-1989
Junior Research Fellow, Worcester College, Oxford University 1987-1989
Alexander von Humboldt Fellow, Max Planck Institute, Stuttgart, Germany 1989-1990
University Lecturer, Department of Physics, University of Sheffield 1991-1997
EPSRC Advanced Fellowship, Department of Physics, University of Sheffield, 1994-1999
Reader in Physics, Department of Physics, University of Sheffield, 1997-2005
Professor of Physics, Department of Physics, University of Sheffield 2005-
Qualifications

Physics BA (1981-1984, Hertford College, Oxford University)
Physics DPhil (1984-1989, Hertford College, Oxford University)
Research interests

My recent research has focussed on the application of self-assembled quantum dots to produce high efficiency semiconductor lasers. Conventional semiconductor lasers have many desirable properties but their operating current (threshold current) can be high and this current typically increases rapidly with increasing temperature.

By using quantum dots as the light emitting region it is possible to reduce significantly both the operating current and the temperature sensitivity of this current.

By optimising the epitaxial growth myself and co-workers were able to produce InAs self-assembled quantum dots lasers emitting at 1.3 um with threshold current densities much smaller than comparable quantum well lasers and at the time the lowest ever reported. Later work applied p-type modulation doping to obtain high stability at room temperature.

More recently the ability of quantum dots to trap charges has been used to fabricated high performance lasers on Si substrates. Growth of III-V semiconductors on Si is very challenging as a large density of defects are produced at the Si / III-V interface.

These propagate to the light producing region of the device and significantly degrade its efficiency. By using quantum dots, which prevent carriers migrating to these defects, high light producing efficiency is possible.

Other work has used the capping of InAs quantum dots with a thin GaAsSb layer to extend the emission wavelength out to the main telecommunications band at 1.55 um.

My current work focuses on the study of a new type of quantum dot. These are grown within long nanowires that form from small holes made in an inert layer on a semiconductor substrate or metallic particles deposited on a semiconductor surface. 

Unlike self-assembled quantum dots, which form at random position, these nanowire quantum dots can be made to form at pre-definied positions.

In addition there is considerably more control over their shape and size and it is possible to form stacks with a large number of identical dots, allowing the formation of nanoscale lasers.

The nanowire may act as an optical cavity to give very high light extraction for optical emitters. This project is a collaboration with University College London and the University of Warwick.
Publications
Research group
Grants

EPSRC InAs quantum dot lasers on Si substrates April 2012 – March 2016
Innovate UK Fibre wavelength quantum light sources July 2015 – September 2020
EPSRC Self-catalysed GaAsP/GaAs nanowire quantum dots for silicon-based novel quantum emitters October 2016 – March 2020
Teaching activities

Current

PHY21005 Fourier Techniques
PHY21005 Electromagnetism
PHY340 Problem solving
Year 2 Physics Tutor
Head of Year 2 Physics
Senior Tutor

Recent

PHY119 Nanotechnology
PHY251 Solids

Recent undergraduate projects supervised

The physics of digital photography (year 3)
The physics of projectiles (year 3)
Environmental sensing with a Raspberry Pi (year 3)
Development of a presentation to teach the topic of sound to primary school children  (year 3)
Developing experiments to demonstrate the properties of light (year 3)
Optical spectroscopy of semiconductor nanowires incorporating quantum dots (year 4)

Schools outreach talks

Electricity (primary school)
Sound (primary school)
Light (primary school)
Electromagnetic spectrum (secondary / 6th Form)
Nanotechnology (6th Form)
Solar Energy (6th Form)
Quantum Mechanics (6th Form)
Professional activities and memberships

Member of the Institute of Physics
Member of Institute of Physics Degree Accreditation Committee
External Member of Open University Qualifications and Assessment Committee 2016-2021
External Examiner Newcastle University 2016-2020
External Examiner University of St Andrews 2019-

Departmental administration

Head of Teaching 2004-2012
Head of Department 2006-2012, Jan-Dec 2017
Chair Equality and Diversity Committee 2012-2016
Coordinator Sheffield-Nanjing Technical University Materials Physics Joint Degree 2013-2020
Senior Tutor 2018-
Head of Year 2 Physics 2020-