As a data scientist, the programming courses were particularly useful for me

Thomas Nuttall
Data Scientist, Channel 4
Physics BSc
In his role at Channel 4, Thomas uses the software development and computational statistics skills he learned during his physics degree to improve the broadcaster's digital services.
Ever wondered how Channel 4 can recommend your next favourite programme to watch? I am one of Channel 4's Data Scientists and my team specialises in building data products to deliver services just like this and launching them to the rest of the business.
Data science is essentially a combination of machine learning and software development – two fields that are moving fast. There are constantly new methodologies and research papers to learn from. Some of the most important companies in the world are investing a lot of money into research in this field. Using state-of-the-art methodologies to solve real world problems is very exciting.
There are two types of data products that we specialise in here at Channel 4. The first is to build and deliver data products designed to increase business value and revenue, and the second is to fuel personalisation strategies for customers (e.g. bespoke content recommendations/tailored newsletters).
To do this, each data product we develop moves through a 'data pipeline' from ingestion to end user. The pipeline starts by taking data from C4's online service, and then processing it to extract information (data) we are interested in. At this stage, we may need to transform certain fields to get to the data we need, for example changing 'date of birth' to 'age', or 'viewing logs' to 'view counts'.
Next we build and/or apply a statistical model to the data to learn what we are interested in knowing, for example 'most statistically significant content recommendations'. Finally, we will then wrap the code up to run periodically and then ingest the end result into Channel 4 systems (such as recommendations back into the C4 online service). We also take on project based work and this means that we inevitably can deviate from this formula slightly.
---
My day-to-day consists of software development and computational statistics, which are both taught in Sheffield. Particularly useful for me were the programming courses.

Thomas Nuttall

Physics BSc
---
Statistics is another aspect of my Physics course at Sheffield that is absolutely necessary to performing my current job, although I admit I'm less of a specialist in this compared to those who chose to study statistics explicitly.
Finally, and arguably the most important skill you can take into data science is the scientific method. Naturally this is one of the key focuses of any science undergraduate, and the principles of such I apply every day to any modelling, experimenting or reporting I do. You can be a poor programmer and a poor statistician, but adhering to the scientific method will always ensure that what you do and report is correct and trustworthy, which is invaluable when delivering projects or products to stakeholders.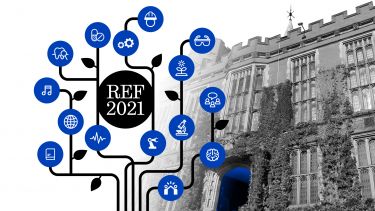 Research Excellence Framework 2021
We have been rated 1st in the UK in terms of the quality of our research. In the latest REF, 100 per cent of research and impact from our department has been classed as world-leading or internationally excellent.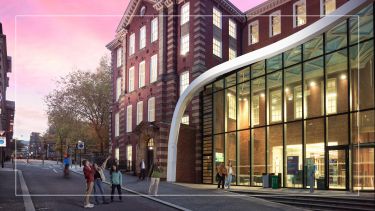 Visit us
Discover what sets Sheffield apart at our undergraduate open days on the Saturday 21 October or Saturday 18 November.