Skilled worker visa eligibility requirements
An explanation of the eligibility requirements you must meet to apply for a Skilled Worker Visa and what they mean.
To qualify for a skilled worker visa, you must satisfy the following criteria. 
---
According to the Home Office, a genuine vacancy:
requires the jobholder to perform the specific duties and responsibilities for the job and meets all of the requirements of the relevant route
does not include dissimilar and/or predominantly lower-skilled duties
is appropriate to the business in light of its business model, business plan and scale
The job description must accurately reflect the requirements of the role. Your qualifications, skills and experience must also meet the selection criteria as detailed within it.
There is no longer a resident labour market test requirement.
---
The job must be:
skilled or highly skilled; and
equivalent to RQF level 3 or above (equivalent to A-level standard in the UK).
The list below identifies eligible jobs and codes. Not all jobs are listed so you may need to find the closest match.
An employer should identify the appropriate code but you can also look it up via the ONS Occupation Coding Tool. It has examples of duties and tasks associated with different job types.
---
The eligible job must also be paid at an appropriate salary level.
The minimum salary threshold is:
£25,600 for experienced workers
£20,480 for new entrants
Each job code will have a specific 'going rate' which can be higher than the minimum rate. The rates are calculated on the basis of a 39 hour working week.
The appropriate salary level can be less than the £25,600 or 'going rate' in some circumstances and the exact salary is determined by a set of tradeable points.
Since 6 April 2021 the minimum salary rate is also set at  £10.10 per hour for most occupation codes.
New entrants salary requirement
As a new entrant to the job market you can be paid at 70% of the going rate or minimum £20,480 (whichever is higher). This is likely to apply to most students and recent graduates.

You can only be paid at the new entrant rate if your total sponsorship will not be more than 4 years. This includes any time already spent on Tier 2, Skilled Worker or the Graduate Route.
To be classed as a new entrant you must be one of the following:
under 26 on the date you apply
currently in the UK on a student visa (or you have been in the last 2 years) studying at bachelor's degree level or above
you'll be working towards a recognised qualification in a UK regulated profession
you'll be working towards full registration or chartered status in the job you're being sponsored for
PhD level roles salary requirement
If you have a PhD level qualification in a STEM subject which is relevant to your job you can be paid 80% of the going rate. The minimum salary must be at least £20,480.

If you have a relevant PhD level qualification in any other subject, you can be paid at 90% of the going rate. The minimum salary must be at least £23,040.

In both situations, you must:
have a UK PhD or an equivalent doctorate-level overseas qualification – to check if an overseas qualification is equivalent to a UK PhD, you must apply through Ecctis (formerly NARIC)
be able to prove your qualification is relevant to the job you'll be doing in the UK (your employer can confirm this)
To see if your job is included and how much you need to be paid, view the list of jobs that qualify for a PhD salary discount.
If you have a postdoctoral position in science or higher education,
You can also be paid at 70% of the going rate. Your job must be in one of the following occupation codes to qualify for this salary discount:
2111: chemical scientists
2112: biological scientists and biochemists
2113: physical scientists
2114: social and humanities scientists
2119: natural and social science professionals that are 'not elsewhere classified', such as research fellows and sports scientists
2311: higher education teaching professionals
If you apply to work in a postdoctoral position at 70% of the usual going rate, your total stay in the UK cannot be more than 4 years. This includes any time you've already spent in the UK on a Tier 2, Skilled Worker or Graduate Route Visa.

Your employer should be able to help work out an appropriate salary rate. Many PhD level jobs will pay more than the minimum level.

To qualify for PhD level jobs you may need to provide evidence of your qualification.
---
You must be sponsored by an employer with a Skilled Worker sponsor licence who can issue you with a certificate of sponsorship (CoS). This is a key document, which you need before you can make an application.
See the government's register of licensed sponsors for a list of employers who currently hold a licence.
You might want to check if a company holds a licence before applying for a job with them. This doesn't mean they will always offer sponsorship, it could mean they are more open to hiring international workers.
Companies without a current licence can apply for one if they want to sponsor you and if they're eligible, but this will take some time to process.
We can't advise prospective employers about this process. They will need their own legal advice.
---
You must have English language skills at CEFR B1, equivalent to IELTS 4.0. This is lower than the requirement for a Student Visa.
You can meet the requirement in various ways, for example if you:
have a degree-level qualification from a UK HEI institution 
provided evidence of English Language competence to the Home Office in a previous visa application (e.g. when you applied for your Student visa)
If this doesn't apply, the page below outlines other ways to meet this requirement.
---
You must prove that you have held £1270 for 28 days. For details of what evidence is acceptable, visit:
You do not need to show proof of funds if you have been living in the UK with a valid visa for 12 months or more.
It's also possible for your employer to certify the maintenance on the certificate of sponsorship.
---
You must provide a criminal record certificate as part of your application if:
You're applying from outside of the UK; and
Coming to work in the education, health and social care sectors
It can also apply to adult dependants in some cases. Your sponsor should inform you of this requirement if it's applicable. 
For more information on criminal record certificates, visit the Home Office website.
---
If you've received sponsorship which covers fees and maintenance within the last 12 months by a government or international scholarship agency, you must provide consent from your sponsor for you to remain in the UK. This is now a validity requirement for the skilled worker visa which means that you must have a consent letter or the application could be deemed invalid and not processed.
You do not have to provide sponsor consent if you:
 receive fee sponsorship only
 receive maintenance only;
This might be unclear on the application form, as it states 'Have you received sponsorship within the last 12 months?'.
If you answer YES to this question you will need to provide a consent letter. If you've been partially funded, you may wish to provide your own cover letter explaining why you don't require a letter of consent.
You don't need to provide a letter if you're sponsored by the University, an international company or an independent school.
The official sponsor's consent letter should:
be on an organisation's letterhead with an official stamp
be issued by authorised officials
confirm that they give you permission to stay in the UK
Separate from the Skilled Worker application, you should also check whether extending your stay under the Skilled Worker route would breach the terms and conditions of the sponsorship itself.
---
The ISC charge is a payment that the employer may have to pay to the UK Government for sponsoring an overseas worker. It can be up to £1000 per year depending on the size of the company.
The employer will not need to pay, if the worker is a student switching to a skilled worker visa in the UK.
It also does not apply to the following job codes:
chemical scientists (2111)
biological scientists and biochemists (2112)
physical scientists (2113)
social and humanities scientists (2114)
natural and social science professionals not elsewhere classified (2119)
research and development managers (2150)
higher education teaching professionals (2311)
clergy (2444)
sports players (3441)
sports coaches, instructors or officials (3442)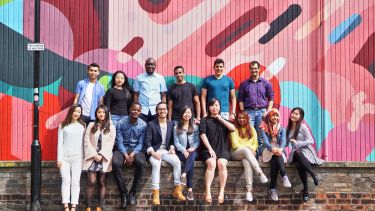 Information for students
The Student Services Information Desk (SSiD) answers a range of general student related enquiries