Ben Lewis on Karl Kautsky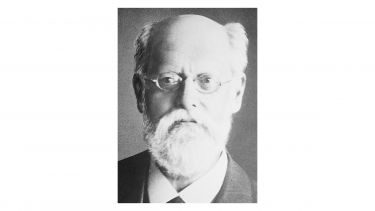 Ben Lewis has published an annotated translation of "Das Werden eines Marxisten" (1924), by the Czech-Austrian Marxist Karl Kautsky (1854-1938), in the 2017 issue of Historical Materialism.
This 50-page autobiographical sketch, never translated into English before, offers fascinating insights into the life and times of a thinker known by his contemporaries as the "Pope of Marxism".
Following the deaths of Marx and Engels, Kautsky became the most important Marxist strategist of his age and a leading theoretician of German social democracy.
In the first half of the twentieth century, his ideas helped shape political events across Europe.
Get in touch
Prokhorov Centre
University of Sheffield
School of Languages and Cultures
Jessop West Building
1 Upper Hanover Street
Sheffield S3 7RA