Catch up: Men, women, and the twenty-first century: friends, lovers, or enemies? - Nina Power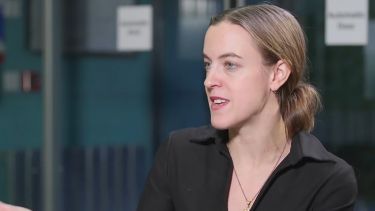 Is it possible to imagine the relations between the sexes as something other than a zero-sum game in which one side's gain is the other side's loss?
This talk argued that recognising mutual resentment is the first step to a much more interesting life in which the relation between men and women is not one of enmity but rather something much more playful.
Drawing on classical conceptions of virility as well as contemporary debates about violence, sex, and love, this talk proposed a playful detente between men and women in the twenty-first century, the better to see and appreciate each other as we move forward.
---
About our speaker
Nina Power is a feminist philosopher best known for her international bestseller One-Dimensional Woman (2009). An expert on German and French philosophy, she has published on thinkers such as Ludwig Feuerbach and Alain Badiou, but also on film, art, and the relation between feminism and politics.
She has written for The Guardian, Radical Philosophy, Wire, and Film Quarterly and also appeared in the ARTE television documentary Marx Reloaded, alongside John Gray, Peter Sloterdijk, and Slavoj Žižek. Her other books include Das kollektive politische Subjekt (2015) and a translation of Alain Badiou's On Beckett (2003, with Alberto Toscano).
Nina Power teaches philosophy at Roehampton University.
Get in touch
Prokhorov Centre
University of Sheffield
School of Languages and Cultures
Jessop West Building
1 Upper Hanover Street
Sheffield S3 7RA
A global reputation
Sheffield is a research university with a global reputation for excellence. We're a member of the Russell Group: one of the 24 leading UK universities for research and teaching.