Catch up: Prokhorov Lecture by Karen Armstrong - Sacred Nature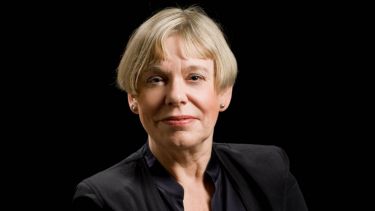 About the talk
We are now all aware of the gravity of climate change and know that we have to change our behaviour. But we also have to change our attitude to nature. That, however, is difficult, as we no longer regard the natural world as sacred. Our discussion of nature has become scientific and abstract. We hear about emissions and the damage to the ozone layer, but this increasingly alarming discourse does not move us to creative action.
In her talk, Karen Armstrong will examine a number of ways in which we can relate to the natural world at a deeper level by adopting attitudes that were assiduously cultivated in the religious traditions of China, India, Greece, and, interestingly, Islam, which has a much stronger emphasis on the sacrality of nature than the other two monotheisms. It is not a question of changing beliefs, but of adopting practices that will change our minds and hearts. 
Watch the lecture
The lecture was recorded Wednesday 23 March 2022 at Sheffield Cathedral.
About our speaker
Karen Armstrong is one of the world's leading commentators on religious affairs. She spent seven years as a Roman Catholic nun, but left her teaching order in 1969 to read English at St Anne's College, Oxford. In 1982, she became a full-time writer and broadcaster.
She is the author of over 16 books, including A History of God, which became an international bestseller. Her new book – Sacred Nature: How Can We Recover Our Bond with the Natural World – will be published by Bodley Head in June.
A passionate campaigner for religious liberty, Armstrong has addressed members of the United States Congress and participated in the World Economic Forum. In 2013, she received the British Academy's inaugural Nayef Al-Rodhan Prize for improving transcultural understanding. In 2017, she was awarded the Princess of Asturias Award for Social Sciences and an OBE.
Get in touch
Prokhorov Centre
University of Sheffield
School of Languages and Cultures
Jessop West Building
1 Upper Hanover Street
Sheffield S3 7RA
Events at the University
Browse upcoming public lectures, exhibitions, family events, concerts, shows and festivals across the University.