New publication on Central and Eastern European grand hotels and spas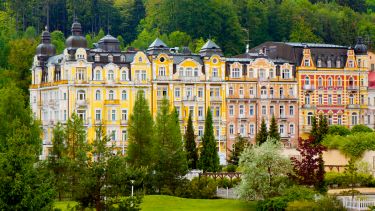 Its guiding thread is the idea that we are living in a time of grand-hotel nostalgia, as evident in film, literature, travel writing, and critical thought. Hotels and spas in the belle époque style are settings that represent the passing of an age, or an individual's life as embodying a cultural epoch.
For more information, see Forum for Modern Language Studies.
Get in touch
Prokhorov Centre
University of Sheffield
School of Languages and Cultures
Jessop West Building
1 Upper Hanover Street
Sheffield S3 7RA