Watch again: Prokhorov Lecture by novelist Marina Warner on stories in times of displacement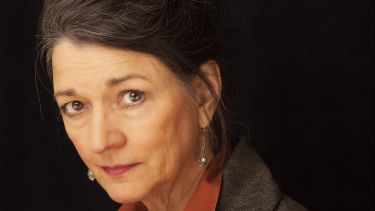 Lecture: At home in your head – stories in times of displacement
In this talk Marina Warner explores the relationship between the way we tell stories and the refugee crisis, asking: is culture strong enough to help?
Dame Marina Warner in conversation – on myth
Writer and mythographer Marina Warner discusses thought experiments as stories, the Virgin Mary, and Philip Pullman with the Prokhorov Centre's Henk de Berg.
---
More interviews with Dame Marina Warner
Marina Warner in conversation – on fairytales
Marina Warner explores Jung, Cinderella, and the figure of the wicked stepmother.
Marina Warner in conversation – on fiction
A discussion on honour, sexuality, and displaced writers in fiction.
Marina Warner in conversation – stories in transit
Marina Warner discusses the Stories in Transit project.
---
About our speaker
Dame Marina Warner – best-selling novelist, short-story writer, and scholar – is best-known for her work on feminism and myth.
Her first book, The Dragon Empress (1972), offers both a study of the Empress Dowager Cixi, or Tz'u-hsi, and a fascinating portrait of late nineteenth- and early twentieth-century China, while her second book, Alone of All Her Sex: The Myth and the Cult of the Virgin Mary (1976), which on its publication generated fierce international controversy, now counts as a standard work in feminist cultural criticism.
Since then, she has published a large number of both fiction and non-fiction works, including From the Beast to the Blonde: On Fairy Tales and Their Tellers (1994) and Phantasmagoria: Spirit Visions, Metaphors, and Media into the Twenty-First Century (2006).
Her many national and international prizes and honorary degrees include The Holberg Prize, the Commendatore dell'Ordine della Stella di Solidareità, the Aby Warburg Prize, and the Chevalier de l'Ordre des Arts et des Lettres.
Get in touch
Prokhorov Centre
University of Sheffield
School of Languages and Cultures
Jessop West Building
1 Upper Hanover Street
Sheffield S3 7RA
A world top-100 university
We're a world top-100 university renowned for the excellence, impact and distinctiveness of our research-led learning and teaching.