Dr Mark Finney
BA, MLitt, PhD
Lecturer in Religion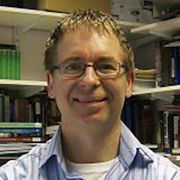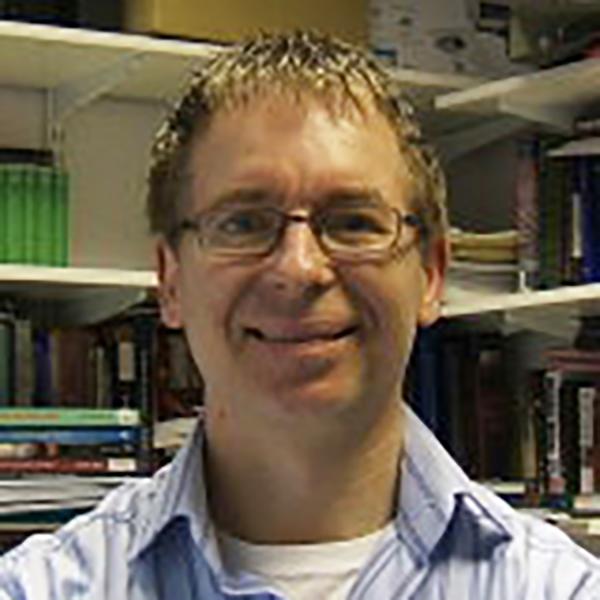 m.t.finney@sheffield.ac.uk
+44 114 222 0512
1.07, Jessop West
Semester two 2019/20 office hours:
Mondays 13:00-15:00


Full contact details
Dr Mark Finney
Department of History
1.07
Jessop West
1 Upper Hanover Street
Sheffield
S3 7RA

Profile

Mark's fascination with the role and function of religion in both ancient and contemporary perspectives led him to begin his academic studies at the London School of Theology. He later did research in middle eastern studies at the University of Nottingham where he explored areas such as Orientalism, Islamic studies, and religion, identity and conflict. He also held a teaching post at the ministerial training institution, St John´s College, Nottingham. Mark joined the University of Sheffield at the beginning of 2009.

One of Mark's major research interests is conflict and violence in the sacred texts and traditions of Judaism, Christianity, and Islam, and also in contemporary aspects of religion and conflict in the Middle East (e.g., the Palestinian-Israeli conflict, Zionism, Christian Zionism, and the influence of the Christian Right in US foreign policy). In addition, he is a member of the Sheffield Institute for Interdisciplinary Biblical Studies and has research interests in concepts of afterlife and in religion and art.

Mark is frequently asked for interviews on BBC Radio Sheffield related to his expertise in the area of religion, conflict and violence. This especially involves issues related to the Middle East (Iraq, Gaza etc).
Research interests

Afterlife
Early Christianity in its Greco-Roman Environment
Judaism
Islam
Religion & Art
Religion, Conflict & Violence
Religion, Politics, & the Modern Middle East
Social-scientific approaches to interpreting ancient religious texts

Current research projects and collaborations

Religion and Violence in Judaism, Christianity, and Islam: Ancient and Modern Perspectives
Resurrection and Life after Death in Second Temple Judaism and early Christian traditions
Teaching interests

Areas of supervision for potential PhD students:

Afterlife
Judaism and Christianity in their Greco-Roman contexts
Religion and Violence
Religion, Politics, and the modern Middle East
Social-scientific approaches to Biblical Interpretation

Current students:

Mohammed Alruwaili - Radical Islam and Terrorism.
Pedro Antonius - The Fulfilment of all Righteousness: Matthew's Unique Perspective on Jesus' Baptism in Mt. 3.13-17.
Heui Young Lee - Exploring Paul's Ethics: the Context of the Kingdom of God in the Pauline Letters.
Bryan Stanton - The Interface between Demonology and Second Temple Purity Systems in the Markan Exorcism Stories.
Rosa Wu - The Veil in Biblical and Classical Antiquity: A Sociocultural and Exegetical Study of 1 Corinthians 11:2-16.

All current students by supervisor

Completed students:

Hilary Perry - Dispensing Dispensationalism: A Critical Analysis of the 1917 Scofield Reference Bible
Deok Hee Jung - Luke's Worldview: A Study on the Oikoumene in Luke-Acts.
Towan Greene - Israel and the Church in Romans and Revelation.
Tsutomu Mizutani - Manumission in Roman Corinth: A study of 1Cor. 7:21 in its Greco-Roman Social Context.
Benjamin Kerridge - A Reading of Ephesians in the Light of the Hermeneutics of Paul Ricoeur.
Tatul Hambardzumyan - The Book of Sirach in the Armenian Biblical Studies Tradition: Yakob Nalean and his Commentary on Sirach.
Teaching activities

Mark teaches on the following modules:

 

An Introduction to Islam, REL118

The module will provide students with an introduction and overview of the religion of Islam. It will outline the formative life of the prophet Mohammed in his social, religious and cultural context as well as the early history of the Islamic faith and its central pillars of faith. It will sketch some of the major historical events and periods of Islam up to the present day and will introduce and explore the Koran and Hadith. Attention will also be paid to the history of Christian-Muslim relations and to the form and influence of Islamic art and architecture.

---

Language Skills (Greek), REL127

Language Skills in Biblical Studies introduces students to study of biblical languages, focusing on Biblical Hebrew in 2017-2018. The module will suit anyone with interest in either biblical literature, or biblical Hebrew and interpretation of Jewish Scriptures, or the Old Testament. The course helps students to examine biblical texts in their original language(s), and learn basic concepts of ancient Hebrew grammar. This unit will provide students basic skills for reading biblical texts in original language(s), and skills required to understand text-critical and exegetical scholarship on biblical literature, which predominantly discusses close-readings and translation issues arising from original languages. Beyond the grammar introduction, the course will equip students with independent research skills, by helping them to use language tools with confidence, such as software, online language tools and digital manuscripts, interlinear bibles, lexicons, and other tools for further study of biblical Hebrew.

---

Historians and History, HST202

This module introduces students to some of the most influential and significant developments which have shaped the ways in which historians think about and write about the past. Since History became professionalised as a specific academic discipline in the nineteenth century, historians have adopted a variety of different approaches to their studies. For some, ideas about the past have been shaped by political beliefs, by the application of political ideologies and philosophies, and by the desire to produce a more inclusive version of history, focusing on the experience of the working classes, women, and groups marginalised in established accounts. Others have been influenced by different methods of research, and the opportunities offered by particular types of source material to tell different stories about the past. Others still have been inspired by intellectual theories and by borrowings from other disciplines, like literary studies and anthropology, to explore new ways of thinking about history. The module allows students to think more about the different ways in which we can study History, and to engage with the work of a number of historians whose influence can still be felt today.

It aims to equip students with the necessary background to develop a more critical approach to the secondary literature which they encounter throughout their degree course and to build bridges between the various modules they are studying at levels 2 and 3.

---

The Arab-Israeli Conflict, HST2042

It is often said that that religious texts provoke and sanction violence, and even that religion itself is inherently violent. Even a cursory glance at world affairs would show that religion is at the heart of today's ongoing struggle between nations and ideology. Religion may be a motivator and catalyst in rallying popular support for waging war, and in fact may play a significant role in nurturing communal strife among various faith groups.

This module is designed to acquaint students with the analytical study of religion, identity, conflict & violence on the world stage. By design, the course provides an interdisciplinary introduction to the study of historical sources covering areas in religion (theology/philosophy), sociology (ethno-religious & identity conflicts), ethics and politics.

The course will help students comprehend the global resurgence of religion in intra-state and international affairs, and will focus on a specific area in the world where religion is the primary issue: the modern Middle East. We will address the role religion plays in the early years (1947-67) of the Arab Israeli conflict, and offer possible resolutions. Through reading assignments and personal reflection students will begin to address the role religion plays in the conflicts, the determination of whether religion is the basis of the given conflict, and possible resolutions to the conflict

---

Understanding Islam, REL210

This module will look at key aspects of Islam in both ancient and contemporary perspectives. It will begin with a literary analysis of the central texts upon which Islam is built (the Quran and Hadith) and will apply these to contemporary issues such as gender, sharia, and jihad. As such it will explore key features of Islam and its interactions with the West particularly in terms of clash and dialogue. This interdisciplinary module will also be of interest to students of English, History and Philosophy.

---

Biblical Texts, REL359

In this module students will study a designated biblical gospel, book or letter in depth and will write a sustained exegetical paper that will demonstrate their mastery of textual criticism and a range of other critical methods relevant to the analysis of the selected text, interacting with secondary literature and critically evaluating scholarly proposals. The specific text will vary and will be decided annually by the instructor.

---

Religion in an Age of Terror, REL382

This module will analyse the ways in which modern cultural, political and social contexts have influenced ways in which people understand 'religion' and the ways in which 'religion' has made an impact on the contemporary world. This module will study the the ways in which 'religion' is constructed in the media as well as contemporary culture and politics, with particular focus on the construction of Christianity, Judaism, Islam, and 'secularism'. This module will use approaches from critical theory, cultural studies, history, postcolonialism, and journalism studies, and cover key areas such as 'fundamentalism', the 'clash of civilisations', and the 'war on terror'.

---

MA Research Presentation, HST6802

This core module is designed to equip students with the skills and experience that they need to present and communicate a defined historical research project to an academic audience. The subject of the presentation will be the dissertation topic and so this module will also contribute towards the successful completion of the dissertation. Students completing the Diploma qualification will relate their presentation to one of their option modules.

In this module students will identify specific research questions and learn what sources and approaches you can use to answer such questions. They will develop their ability to handle research data (in terms of presenting them in an accessible form to an audience) and will enhance their ability to use presentational aids such as PowerPoint, data projection, and visual aids. The module also seeks to develop skill and confidence in speaking to an audience and responding to questions and gives students the opportunity to develop the presentational skills demanded by employers as well as by a career in academic research.

---

MA Research Methods, REL6000

This module will equip you with the essential techniques for research in Biblical Studies, including how to define a research topic, the location and effective use of research resources, the internet and research, analytical and critical skills, writing up research.
Professional activities and memberships

Programme Director and Team Leader for Religion & Theology

External Examiner, the University of Aberdeen

Member of the Sheffield Interdisciplinary Institute for Biblical Studies

Society of Biblical Literature

British New Testament Society

Book reviewer: Journal for the Study of the New Testament; Journal of Theological Studies; Palestine Exploration Quarterly; Classical Review
Recent publications

'Christian Zionism, the US and the Middle East: A Sketch & Brief Analysis' in M. Sandford (ed.), The Bible, Zionism and Palestine: A Sheffield Colloquium (Dunedin, New Zealand: Relegere Academic Press, 2017), pp. 20-31.

Resurrection, Hell and the Afterlife: Body and Soul in Antiquity, Judaism and Early Christianity (London: Routledge, forthcoming 2015).

'Jesus & the Contours of Oppression: Labelling & Deviance in the Johannine Passion Narrative' in David Chalcraft (ed.), New Directions in Social Scientific and Cultural Studies: Approaches to the Bible (Sheffield: Phoenix Press, 2014).

'Social Identity and Conflict in Corinth: 1 Corinthians 11.17-34 in Context' in J. Brian Tucker and Coleman A. Baker (eds), T&T Clark Handbook for Social Identity and the New Testament (London: T&T Clark, 2014), pp. 273-87.

'Afterlives of the Afterlife: The Development of Hell in its Jewish and Christian Contexts' in J. Cheryl Exum & David J. A. Clines (eds), Biblical Reception 2 (Sheffield: Phoenix Press, 2013), pp. 150-71.

'Servile Supplicium, Shame and the Deuteronomic Curse: Crucifixion in Its Cultural Context' in Biblical Theology Bulletin 43.3 (2013), pp. 124-34.

'Jesus in Visual Imagination: The Art of Invention' in J. Cheryl Exum & David J. A. Clines (eds), Biblical Reception 1 (Sheffield: Phoenix Press, 2012), pp. 1-28.

Honour and Conflict in the Ancient World (London: Continuum/T&T Clark, 2012; 288 pp.).

'Honour, Rhetoric, and Factionalism in the Ancient World: 1 Cor 1-4 in its Social Context' in Biblical Theology Bulletin vol. 40 no. 1 (2010), pp. 27-36.