Inflation is at its highest level in four decades and an increasing number of British households are struggling to access basics including food. Dr Megan Blake is redefining food support in the UK by addressing the wider effects that food insecurity has on health, wellbeing, and communities.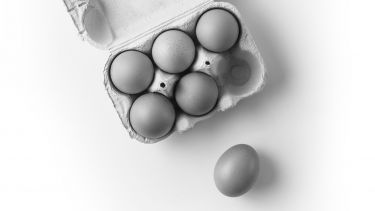 The United Nations defines food security as the ability for people to have physical and financial access to sufficient and nutritious food at all times. Socially just food security is one where this happens in the place where they live, does not impose premiums on the most vulnerable, and is culturally appropriate. Yet despite the UK being one of the wealthiest countries in the world, millions of people are experiencing food insecurity.
Data released by the Food Foundation shows that 4.7 million adults in the UK were food insecure in April 2022. One million adults reported that they, or someone in their household, had to go a day without eating due to being unable to afford or access food. The start of the pandemic saw a 57 per cent jump in the proportion of households cutting back on food or missing meals in just three months.
But even after the peak of the pandemic, families across the UK continue to face increasing pressure on their disposable income. Rising energy bills, inflation and petrol prices, as well as the cost of food have pushed more households towards food insecurity. Food banks have reported that the combined pressures of the cost of living crisis have resulted in greater demand for food products that do not need to be prepared as families seek to reduce their energy consumption to lower bills.
During the pandemic, the Government responded with emergency support such as the furlough scheme, food parcels and vouchers, an uplift in universal credit and free school meals. Much of this support has subsequently been withdrawn and there are limited resources available to prevent food insecurity from happening in the first place.
A system that only provides temporary support for those in immediate need, and does nothing to help people out of food insecurity, or prevent them from becoming food insecure in the first place, is fundamentally flawed.
Dr Megan Blake is a Senior Lecturer in the Department of Geography and a member of the Flagship Institute for Sustainable Food at the University of Sheffield. She is a recognised expert in food security and food justice, having conducted food related research for the last 15 years in the United Kingdom and in Europe, The United States and Asia. Her research is challenging how we approach food insecurity in the UK by shifting the focus from emergency food support to local community resilience.
In 2021, Megan collaborated with Dr Adam Whitworth (University of Strathclyde) and Dr Angelo Moretti (Manchester Metropolitan University) to create the first interactive map of food security in the UK. Using data from a survey commissioned by the Food Foundation in January 2021 by YouGov, the map shows 3 different measures of adult food insecurity across councils in the UK. The three different measured of adult food insecurity are shown as: hungry (defined as having skipped food for a whole day or more in the previous month), struggle (defined as seeking help to access food or skipping a meal) and worry (defined as feeling very worried or fairly worried about getting food). The darker the colour on the map the greater the percentage of insecurity in each measure. Among users of the measures are the Centre for Progressive Policy as part of their cost of living crisis index and is indexed in the House of Lords Library.
But through her research Megan also highlights that to address hunger in the UK we need interlinked solutions to create longer term change rather than offering food support in isolation.
Megan created Food Ladders, an innovative evidence-based tool that helps local organisations increase everyday food security and connect communities by looking at the root issue of vulnerability. Food Ladders is the culmination of a series of research projects funded by the ESRC, MRC, and The N8 AgriFood Programme.
"The answer to food insecurity isn't just affordability and money, it's about helping communities to create resilience so they can recover from emergencies more easily or avoid them all together. There is a difference between a communal activity where people cook and eat together and a soup kitchen where people are provided with food and then leave. Many of these communal activities are already being carried out but are not part of the UK's approach to food security. Food Ladders is a tool to help food networks view food insecurity in a different perspective", explains Dr Megan Blake.
The Food Ladders approach
Megan conducted collaborative research with food charities, local authorities, The Voluntary and Community Service Emergency Response—Food Task and Finish Group, and The Food Foundation to understand how and in what ways food insecurity was exacerbated by the pandemic. 
Food Ladders is a tool that helps organisations and local authorities understand food systems and highlight where interventions are needed. With a focus on people sharing social practices, the framework helps local authorities acknowledge the need for immediate, emergency help (such as food parcels) but also encourages them to reflect on their ability to provide opportunities further down the line. 
"I look at food insecurity through a social practice lens rather than an economic lens. This approach has helped me to design Food Ladders as an adaptable tool for local communities, rather than offering a single solution for the whole of the UK" says Dr Megan Blake.
The framework identifies three crucial interventions to help small communities create cohesion when facing with high levels of food insecurity:
Step 1: Catching
This intervention is the starting point for individuals who require emergency care. Local actions may involve emergency food, food banks, access to social services and mental health support. The purpose of this step is to 'catch' the individual and help them cope with their immediate situation.
Step 2: Capacity building
This intervention supports those who are not in crisis but don't have regular access to, cannot afford, or may not have the ability to utilise nutritious food. Actions to support these individuals are based on creating networks and social relationships through food such as voucher schemes, holiday clubs and shared cooking activities. They work with communities and are embedded in those communities. The boundaries between service providers and recipients are very blurred.
Step 3: Self-organised community change
This intervention supports the local community as a whole and encourages the creation of self-organised projects to capitalise on local assets. Communities are encouraged to first identify key needs and then create projects to meet those particular needs. Activities could involve cooperative food growing, regular social cooking to overcome loneliness and community story-telling that leads to activism. These activities are from within the community itself. 
Many organisations prioritise putting their resources into fixing an immediate problem. But Megan argues that although this method helps in the short term, it ignores the core needs of communities. By following the Food Ladders approach, local communities can plan ahead for future actions and pool resources to create a strengthened community and, in turn, resilience in the long term. 
The framework offers multiple, long term solutions for local communities. But how has it been received by local and regional stakeholders so far?
Food ladders in practise
Since the development of Food Ladders, Megan has redefined food support in the UK. Crucially, her research has highlighted that while there is coordination in some places, support for food security is often offered in isolation. Food Ladders provides a roadmap to understand local food systems and emphasise where interventions are needed while pooling the resources of a community together. 
Megan works closely with local authorities and organisations, such as parliament, the Sheffield Obesity board, Doncaster Food Studies Group and the UK Health Public Health Network to provide new ways to tackle hunger vulnerability, poor nutrition and social isolation.
Regionally, Food Ladders has played a crucial role in the UK's responses to disaster mitigation and generating long-term strategies for more than 40 UK-wide charities. As a recognised global expert in redistributing surplus food for social value, Dr Megan Blake collaborated to create the first dataset to demonstrate the ways in which food support can be used to improve diets and reduce social isolation. Her research has shown that the efficient distribution of surplus food to third sector organisations frees up time for them to spend with communities and enables social activity to take place. This has been put into practise with the UK's largest surplus food distribution charity, Fareshare, that has adopted Food Ladders as a method for distributing food. Megan has also worked closely with Fareshare to reassess the data profiles of 11,000 charities to create an effective system that pairs surplus food with organisations.
"When I first started working with FareShare they did not distinguish between different organisations and how the food they provided was being used.  Now they have a specific team working to implement the food ladders framework through their network. Recognition of the potential social value that can be derived from surplus food has also meant that they have developed new collaborations with partners they would not have considered previously" says Dr Megan Blake. 
---
Dr Blake's work provided us with key insights. Simply providing food does not necessarily increase social interaction as it depends how the organisations use and engage with the food. This framework helps us to understand who we can engage with to properly tackle the issues of loneliness.

Representative from FareShare
---
To date, Food Ladders has been incorporated into locally-based food plans developed by local authorities in Kirklees, Doncaster, Barnsley, Liverpool, Glasgow, Leeds, Hull, Waltham Forrest and Sheffield. 
In Autumn 2020, Sheffield Council adopted the 'Right to food' motion, a plan to tackle food insecurity in the city, and is using Megan's framework to implement it. Food Ladders has also been recommended in Sheffield's Food Poverty Working Group (2021), recognising the importance of food in bringing people together as well as in strengthening communities and reducing social isolation. As a result, the Council commissioned further research to produce several recommendations and a working group on improving food resilience in Sheffield in the short term and the long term.
"Most of the stakeholders engaged with the food ladders model without any scepticism or doubt, and they were able to identify which rung their organisation were on intuitively. Because of that, they were able to quickly identify how and on what basis they could support each other - and also why some of them had never met. For example, some would say that they don't deal with anything on the first rung, but then from there came a realisation of how third rung organisations could interact with and support those on the second rung. I think they found it very useful as a way of conceptualising their responsibilities, issues and relationships" explains an attendee of the working group.
It has also been applied to regional and national food alliances such as Greater Manchester Poverty Action and Sustainable Food Places which has hosted it on their website and is being actively referenced by other websites. Based on the framework, the new strategies enable alliances to develop a better understanding of where different levels of resources and challenges are situated. Megan is currently working with the Food Farming and Countryside Commission to shape how foundations and trusts fund food support to encourage and support mid-ladder activity of the framework.
The direct impact of Food Ladders on loneliness and food insecurity has been highlighted in the film titled More than just food. The film follows individuals located in two ex-mining communities in Yorkshire both in the top 10 per cent of highly deprived places in England and their experience of social-based activities as a local community.
Food Ladders plays a crucial role in creating a shared narrative and language between key stakeholders such as authorities and smaller local communities. Eradicating food insecurity requires the coordination of many different organisations and groups who need to be able to communicate shared aims and outcomes.
"One of the things I noticed was the language was very different between community organisations and public health teams. Community organisations would focus on the relations and public health teams would focus on nutrition. The communications between the two would be greatly improved if this language barrier wasn't there. I work closely between different types of organisations to help them both get their messages and priorities across", adds Dr Megan Blake.
With the news warning us every day about rising energy bills, interest rates and food prices it is clear that Megan's work will continue to play an essential role supporting families to access nutritious food and support networks.
"While the current approach by ministers for solving this problem is doing more harm than good, there are those within the civil service and local government working to find ways to mitigate against that harm. I am always impressed by the creativity and commitment of community organisations, but we do need more that enables them to build on that potential as well as ensure that everyone's needs are met no matter where they live" reflects Dr Megan Blake.
Dr Megan Blake is at the forefront of providing evidence-based support and knowledge to the UK's living crisis. Her work on community resilience continues to inform the approach of an increasing number of local authorities and food support organisations, including Feeding Britain. She is a co-investigator on the Fresh Street Fruit and Veg voucher research project and a founding member and academic advisor to the Xcess-Network of independent surplus food redistributors.
Written by Alina Moore, Research Communications Coordinator
Flagship institutes
The University's four flagship institutes bring together our key strengths to tackle global issues, turning interdisciplinary and translational research into real-world solutions.