An international collaboration to prevent premature birth
Researchers from the University of Sheffield are collaborating with hospitals and universities across the globe to find practical, affordable ways to reduce the number of premature births around the world.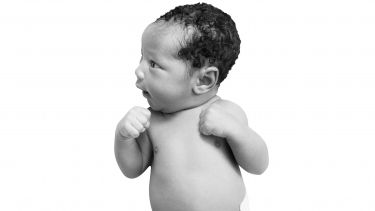 Premature birth, also known as preterm birth, occurs when a baby is born before the 37th week of pregnancy. It affects 15 million babies every year worldwide - that's more than 1 in every 10 births. Globally, it is the leading cause of death for children under the age of 5, with 60 per cent of preterm births occurring in Africa and South Asia. 
Numerous risk factors that lead to preterm births have already been identified. Countries that struggle with high rates of infectious diseases and inadequate healthcare resources are more likely to have higher rates of premature births. Yet, infections such as urinary tract infections, bacterial vaginosis, syphilis, malaria, and HIV all affect the placenta and may contribute to the higher rates of preterm birth in lower-income countries have rarely been investigated.
As highlighted in the United Nations' Sustainable Development Goals, all countries endeavour to end preventable deaths of newborns and children under 5 years old by 2030.
Working towards this target, the National Institute of Health Research (NIHR) has awarded circa £2.5 million to the multidisciplinary research group known as PRIME (PReterm bIrth prevention and manageMEnt). PRIME is led by established researchers from the University of Sheffield in collaboration with hospitals and universities in South Africa, Bangladesh, India and Nigeria. 
PRIME is carrying out pioneering studies with an aim to reduce child death and disability caused by premature birth. Due to key socio-economic disparities between different low-middle income countries, the researchers are focusing on finding adaptable solutions that are culturally relevant and locally scalable. 
Through the localisation of research and collaboration with key stakeholders, the experts are clarifying fundamental gaps in international birth care. This new knowledge is the foundation for suggesting new approaches to care and solutions adaptable for international action. 
---
We cannot assume that solutions to preterm birth are one size fits all. We need to understand the challenges that each country or region faces and design ways to mitigate these challenges that are culturally appropriate and affordable.

Professor Dilly Anumba

Programme Director and Professor of Obstetrics and Gynaecology and Honorary Consultant in Obstetrics and Fetomaternal Medicine at the University of Sheffield and Sheffield Teaching Hospitals Foundation Trust
---
For the first time, the features of infection in the placentas of women who experience preterm birth are being studied. Focusing on women in low-middle income countries, studies by PRIME will clarify which infections contribute to high rates of preterm birth. This will help to prevent, detect and treat these infections as necessary during pregnancy and provide pregnancy health for mothers at risk of premature birth. 
The research is also advancing new guidance to evaluate the risks of a preterm birth before and during pregnancy. In low-middle income countries, health behaviours that can reduce preterm birth risk are not always established. Women in developing countries can experience late registration for prenatal care, an inaccurately dated pregnancy, and an absence of a risk assessment of premature birth. Working closely with key stakeholders, PRIME is establishing new guidance to help detect and prevent premature births where possible.
The PRIME team is investigating the possibility of screening pregnant women for preterm birth. This will be done by measuring the 'metabolites' in vaginal fluids. They will also determine the feasibility of using a new, affordable device developed in Sheffield as part of the ECCLIPPx™ study, funded by the Medical Research Council. The device assesses the cervix at 20 weeks of pregnancy, to predict or rule out subsequent premature births.
Further funding has allowed the PRIME team to investigate pregnancies more closely on an international scale. This allows the team to conduct research based on localised circumstances and assess suitable solutions to aid pregnant women. 
Preterm birth is more common in adolescent pregnancies, making young women a key group to work with. In India, PRIME is investigating maternal nutrition and its effects on preterm birth. In South Africa and Bangladesh, pilot implementation projects focus on adolescent sexual reproductive health. Quality-Related Global Challenges Research Funding has also enabled the study of the impact of malaria in pregnancy in Nigeria. 
In low-middle income countries, women who go into preterm labour often deliver at home or in inadequately resourced facilities. Working with professionals in South Africa and Bangladesh, PRIME is developing preterm birth care guidance and training packages for frontline carers. This will also include a kit of essential material for mothers looking after a premature baby at home.
Focusing on underprivileged areas, the PRIME group is working closely with service-users, healthcare policymakers and administrators to understand the social and biological factors relating to preterm birth. With this knowledge, they are taking steps to ensure the guidance and new techniques are acceptable to health care planners, professionals and women. 
"This is a very welcome and hugely exciting opportunity for us researchers at the University of Sheffield to work with colleagues in partner countries to develop practical and effective solutions to improve the healthy survival of premature babies born in communities with fewer resources" says Professor Anumba.
"We are grateful to the NIHR Global Health Scheme for funding this project that promises to improve the health of the pregnant mother and her newborn baby", he adds.
This program is working to offer real solutions to international issues. Through this multi-country research collaboration, the PRIME program aims to better understand social and biological factors related to preterm birth. This will enable the design and implementation of guidelines and interventions that can be tested and adapted for use across low-middle income countries and help mothers and babies across the world.
Written by Alina Moore, Research Communications Coordinator   
Flagship institutes
The University's four flagship institutes bring together our key strengths to tackle global issues, turning interdisciplinary and translational research into real-world solutions.