How researchers are challenging complex Japanese stereotypes
Researchers at the University of Sheffield are challenging Japanese stereotypes, changing the way we think about Japanese culture and our own.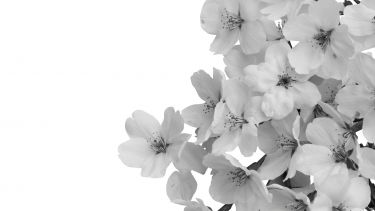 Japanese culture can be bold, bright and is often caricatured. In the UK we incorrectly reduce it to an exotic land of robots and sumo wrestling. However, study Japanese culture in more detail and you see that these typical stereotypes are about as true as suggesting that everyone in England drinks tea, eats biscuits and speaks like the Queen. In reality Japan, like any other nation, is far more diverse and complex than our narrow stereotypes describe it. And Professor Kate Taylor-Jones, Dr Jennifer Coates and Dr Mark Pendleton are working hard to change our perceptions and put these damaging stereotypes right.
Kate, Mark and Jennifer are all researchers of Japanese Culture at the University of Sheffield's School of East Asian Studies (SEAS). They've spent their respective careers developing a deep understanding of Japanese culture in everything from film and media studies to gender, sexuality and the history of 20th Century Japan. Understanding an entirely different culture is a challenge, especially when you're not born into it. But it's fundamental to correcting potentially damaging stereotypes. 
We all stereotype. It can be advantageous, enabling us to make quick judgements and act rapidly in new situations - like behaving appropriately when meeting somebody new. But stereotypes are also the most reductive form of a person or culture and can make us ignorant to the similarities and differences between individuals and ourselves.
There's lots of stereotypes about Japan, and the British media and Hollywood don't do much to help these. There's a focus on Japan as this kind of den of sexual perversion which isn't true. Or there's really obvious stereotypes like everyone in Japan is really polite. But like any other nation it's got a complicated history, its own culture and it's our job to try and understand that a little bit more.

Professor Kate Taylor-Jones

Professor of East Asian Studies, the University of Sheffield.
Changing perceptions and increasing knowledge of East Asian culture in the UK has become a top priority for Kate and Mark. They've channelled this into events like Japan Now North - a week of activities celebrating the art, culture, literature and film of Japan. 
Running for three years, before being disrupted by the Covid-19 pandemic, Japan Now North, has included photographers like Mika Ninagawa, film directors like Hikaru Toda and writers like Miri Yu. 'Japan is more complex and diverse than most people think and by learning more about another culture we can learn more about who we are as humans,' says Mark. In 2019 for example, a series of female artists were invited to Sheffield whose respective work addresses the varied and complex position gender plays in Japanese society. 
The team intends to develop audiences for East Asian culture including film, arts and literature and also demonstrate  to art spaces, like museums and galleries, that there is an appetite for this cultural experience beyond London. 'It's about educating people and growing awareness of Asia in a kind of non-stereotypical way, challenging stereotypes and informing the general public,' says Kate.
In 2019, the event was themed around diversity and showed artists, novelists and manga translators of both genders. 'With an event like this you get a sense that all people and cultures are different, but also, not so different. There are aspects that unite us, like family connections or sexuality, and you begin to see these similarities with other cultures,' explains Mark. Exposure to these similarities and differences is an important part of breaking down potentially damaging stereotypes. 
As well as disrupting stereotypes, Japan Now North informs new views on Japanese society and its future. We often think of Japan as a leader in the field of technology, from robotics to futuristic city design. But like any nation, they face challenges, including an ageing population and overcrowding.
The first Japan Now North 2020 event was  a screening of Ten Years Japan, an anthology film made up of five short films set in an imagined Japan ten years from now. Guest speaker Chie Hayakawa directed the opening short, Plan 75, which depicts a country grappling with its rapidly ageing population. 'The 'Future' theme takes on these problems but it also confronts how we see Japan. It might help us see the parallels we, in the UK, have with Japan and how we might also tackle social problems. It's about learning from another culture for our own improvement,' says Jennifer Coates.
In March 2022, Mark worked with Manchester's Submerge festival to host a series of performances, exhibitions and screenings featuring the acclaimed international artist Saeborg, who recently won the Tokyo Contemporary Art Award. Saeborg's work explores themes of gender, sexuality and reproduction and how humans and animals co-exist in relationships of care and exploitation. Mark also screened the 2019 documentary Queer Japan, which Saeborg features in, to large audiences in Manchester and Sheffield, followed by a conversation with Saeborg and other experts, including Sheffield's Dr Nozomi Uematsu. 
'Saeborg is one of the most exciting artists working in Japan at the moment. Her work challenges us to think about how we relate to our bodies and identities, as well as the people and environments around us. It was really great to see audiences embracing that challenge and engaging with the artwork and the documentary film in such numbers.' said Mark.
So what's it like to have your mind changed by Japan Now North's programme? Audiences have described leaving with a new found knowledge and a deeper understanding of another culture. Many have commented on how artwork, documentaries and literature they've been exposed to have challenged their perceptions of Japanese culture. Events like Japan Now North are filling a gap.
Changing perceptions is important for our cultural understanding and relationships with others. British people would be upset if the only thing people in other countries knew about them was that they drank tea and eat biscuits, and it's no different for Japan or any other nation in the world. Mark tells us that, 'doing this work keeps us open to the world and allows us to learn more about others, giving us a sense that all people are different but when you boil it down to human nature, we're actually not so different after all.'
What's next for the team? As the world begins to open up again following the pandemic, Kate and Mark hope to hold more events that showcase the multifaceted nature of Japanese culture, and facilitate more opportunities for cultural exchange, understanding and learning. 
If you want to experience some Japanese art for yourself, you can see Mark presenting and discussing Saeborg's art as part of the 25th anniversary celebrations for Fierce Festival in Birmingham.
And you can follow Japan Now North on twitter for any upcoming events and screenings.
By Alicia Shephard, Research Marketing and Content Coordinator
---
Further information
Research publications
Divine Work: The Greater East Asian Film Sphere and the legacy of pan-Asian Visual Culture
Thinking from the Yamanote: Space, Place and Mobility in Tokyo's Past and Present
Funders
Great Britain Sasakawa Foundation
Daiwa Anglo-Japanese Foundation
---
For further information contact: 
Sean Barton
Media Relations Officer 
University of Sheffield 
0114 222 9852
s.barton@sheffield.ac.uk
Flagship institutes
The University's four flagship institutes bring together our key strengths to tackle global issues, turning interdisciplinary and translational research into real-world solutions.