Reducing roadworks with tiny robots
In a world-first, UK researchers led by Professor Kirill Horoshenkov are developing tiny robots capable of locating blockages and leaks in water and sewage pipes.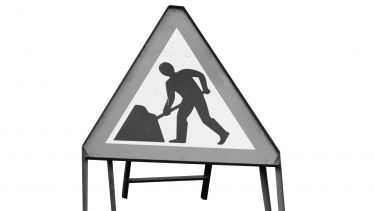 Off
Water is an essential resource, with the average person in the UK using about 142 litres each day. Across the UK, almost 300,000 miles of underground water pipes connect millions of properties to water. But for water providers, managing and maintaining the condition of these pipeline networks is a difficult task. 
Despite developments in inspection technologies such as sniffer dogs and thermal imaging drones, many providers struggle to monitor the condition and deterioration of their pipe network. This leads to unexpected system failures such as burst pipes and smaller hidden leaks.
As a result, around 3 billion litres of water is wasted every single day. 
The rate at which providers can detect leaks has a direct impact on the success of the repair response. However locating these leaks typically involves blocking off roads to physically dig through complex pipe systems, causing full or partial road closures at a cost of at least £5.5 billion annually. 
Researchers from the University of Sheffield are leading a solution to transform the management of the UK's pipe network system with minimal disruption to roads. 
Professor Kirill Horoshenkov from the Department of Mechanical Engineering directs an interdisciplinary project revolutionising pipe infrastructure management. The project, known as 'Pipebots' sends tiny robots into pipes to inspect and repair damage.
Uniting experts
Professor Horoshenkov first developed the concept of Pipebots during his time as  Robotics lead on TWENTY65, a collaborative project funded by the Engineering and Physical Sciences Research Council (EPSRC). In 2017, Kirill reached out to experts across UK universities to assemble a collaborative team that would transform the use of robots in the water industry.
---
With the right expertise, it's possible to pull together a solution that will tackle the many challenges faced by the pipe industry. Pipebots is separated into different research themes that enable experts to lead in their area to find sustainable solutions.

Kirill Horoshenkov

Professor of Acoustics in the Department of Mechanical Engineering at the University of Sheffield
---
The project was divided into eight research themes ranging from communication and sensors to navigation and end user engagement. Each theme is led by experts from the University of Sheffield, University of Birmingham, University of Bristol and the University of Leeds.
"We designed specific project objectives for each theme while making sure that they all share the same vision. This flexible approach allows emerging ideas to be pursued in separate themes while connecting all our work towards the same end user goal" adds Professor Horoshenkov.
Autonomous Pipebots
At a width of just 40mm, Pipebots are tiny robots equipped with all-terrain legs and cameras for eyes. Pipebots explore the underground sewer network autonomously and use onboard sensors to scan for faults. They are able to avoid restricted areas and collaborate together to scan and clear large areas.
The toy-sized robots will eventually have swimming capabilities to move along the water pipe, taking pictures and capturing sounds to autonomously determine whether the pipe is likely to develop a fault or not. 
Once a fault has been located, the Pipebot scans and relays the information wirelessly to an engineer. The repair team receives the exact location of the fault to allow for a quick, disruption-free repair and prevent roadworks.
"Currently, companies are forced to react to problems as they arise. Pipebots help companies react to issues proactively before they become serious" says Professor Horoshenkov.
Working with industry
The project is currently in the research and development phase, where the technology is being initiated through proof of concept models. The team is collaborating with large water companies to bring the technology closer to industry. 
The team is working with Northumbria Water who are building a new facility to test solutions for the inspection of water pipes. Funded by the Ofwat Innovation Fund, the facility is building a five kilometre pipeline that simulates the flow of clean water but isn't connected to any properties. This will allow for rigorous testing without risk of disruption to customer water supply.
Pipebots is also collaborating with Thames Water to assess how the technology can be used to inspect rising mains pumping sewerage to water treatment works. The project will evaluate how the robots can be used to monitor the internal condition of these fully pressurised sewer pipes.
Looking ahead
The first set of Pipebots could be put to work in the industry in the next five years, but tens of thousands of robots would be needed to cover all of the UK's pipe network.
As soon as the robots are in the pipes, they will work to gather data and develop an autonomous understanding of identifying and fixing faults. The team will eventually be trialling a new technology where the robots will seal leaks directly within the pipes, further reducing the need for digging and disruptions. They have received international interest from companies in Australia, China and the Middle East.
"Our next project will also look at building a Tankbot - a larger robot which integrates all of our research ideas into a single unit. This robot will be equipped with a PC board which will give it more intelligence and the ability to make even more autonomous decisions. The market for these technologies in the pipe industry is truly limitless" says Professor Horoshenkov.
Written by Alina Moore, Research Communications Coordinator
Flagship institutes
The University's four flagship institutes bring together our key strengths to tackle global issues, turning interdisciplinary and translational research into real-world solutions.