Seeing the light: Using regenerative medicine to cure blindness in developing countries
Treatment for blindness in developing countries is often expensive and restricted. Regenerative medical techniques developed at The University of Sheffield could provide a solution to this.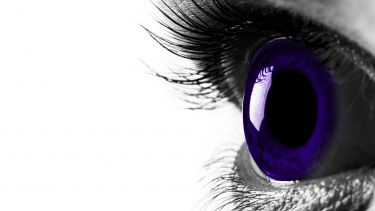 Global problem
Addressing blindness in developing countries is an urgent issue. Without sight, the simplest tasks become a challenge, such as navigating your way to the shops to buy milk and paying for that milk in cash. How do you know which way the shop is, which milk is the one you need or how much each note is worth? It's not just the simple tasks either. Holding down a job, managing finances and engaging in relationships can also be challenging. All of these aspects can transpire into isolation, decreased mental state and low self esteem.
According to the World Health Organisation, blindness in the cornea is the forth leading cause of blindness in the world. It occurs when the cornea - the transparent part of the eye that covers the iris and pupi l- becomes opaque. Without sight, you are unable to work and therefore unable support yourself or your family. In developing countries, where support is lacking, this is particularly important.  
Currently, there is a treatment in place for cornea blindness. However, the approach requires clean rooms, well-run tissue banks and surgical expertise to combine cultured cells with an amniotic membrane - something used as a graft to facilitate eye healing. Each of these necessities presents its own challenge in a country with little in the way of spare money. Not to mention the individual cost of the treatment, which is so high only 0.0005 percent of sufferers in India are able to afford it.
Sheffield solution
At the University of Sheffield's Department of Material Science and Engineering, Professor Sheila MacNeil has been working to overcome these barriers, providing sight to those in need. Paired with her overseas network of clinicians in India, Sheila has simplified the technique in order to expand its outreach to more patients.
The previous method required a three week wait while replacement cornea cells were expanded by specialist clinical laboratories before transplantation into the affected eye. Sheila and her team suggested that it would be possible to transplant small pieces of healthy tissue rather than laboratory expanded cells from patients with one healthy eye. This approach was rapidly trialled in patients who saw results after two months, thus eliminating the need for clean rooms and highly trained cell culture staff.
The next barrier to overcome is that of the amniotic membrane which has to be acquired from a tissue bank. In collaboration with a University of Sheffield polymer chemist Professor Tony Ryan, industrial partners The Electrospinning Company, and her team in India, Sheila has developed a synthetic membrane. Currently, this is still awaiting trials, but if found safe tissue banks will no longer be needed. Already, the work done by Sheila and her collaborators has seen an impact on the lives of those with cornea blindness across the globe. If all goes to plan, this impact will only continue to grow.