Tackling gender inequality in Latin America
Gender equality is a human right. But how do you shift societal views of women in one of the most unequal regions in the world? Research at the University of Sheffield is at the forefront of promoting gender equality in Latin American schools by celebrating women who helped shape the region.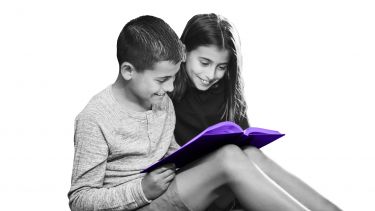 In 1930, two decades before women could vote in El Salvador, Prudencia Ayala became the first woman in Latin America to announce her intention to run for the presidency. Ayala developed a 14-point campaign that highlighted her support for workers' rights and women's rights, sparking legal and political debates across the country.  Although the application was eventually rejected by the Supreme Court, her pioneering actions inspired the nation's first feminist movement that would lead to legal recognition of women's rights in El Salvador twenty years later.
Today, El Salvador is one of the most dangerous places to be a woman.
The country has one of the world's highest rates of femicide, and violence against women and girls is normalised. Across Latin America, women's lives and opportunities continue to be limited by violence and discrimination. 
Professor Lauren Rea from the department of Latin American Studies is pushing for a change to primary school education across Latin America. Her research demonstrates how diverse women's histories and contributions to Latin American society can be integrated into existing curricula.
"Latin America is behind other regions of the world in achieving the UN's Sustainable Development Goal of gender equality and empowerment for women and girls. The region's high rates of violence against women, and femicide, are both a cause and a consequence of gender inequality and need to be urgently addressed. Beyond that, gender equality is important for everyone, not just women and girls. Increasing gender equality leads to fairer, less corrupt societies, with improvements in economic growth and environmental sustainability. The Great Latin American Women project supports the need, as defined by the UN Secretary General's High-level Panel on Women's Economic Empowerment, to promote positive role models as the first of seven 'drivers of change' that have 'demonstrated impact in reducing gender gaps'. Our project is about women, but it is for everyone" explains Prof Lauren Rea.
A collaboration between academia and the creative industries
The Great Latin American Women project is one of the initiatives that Prof Rea is undertaking with her project partner, Billiken, in Argentina. Billiken children's magazine published more than 5000 issues over one hundred years and has recently moved beyond paper to become a multi-platform product. Prof Rea's research into the history of the magazine has helped to shape Billiken's future direction through the creation of narratives on these new platforms. 
In October 2016, Prof Rea was awarded an AHRC Leadership Fellowship for a research project entitled 'The Billiken Centenary Project: Children's Culture and Childhood in Argentina, 1919-2019'. As part of the research, she analysed the representations of gender roles across the history of Billiken magazine. 
An edition typically contained a range of games, stories, comics and occasional focus on current affairs, as well as providing educational material that aligned with the school curriculum. The construction of boy readers as 'men of tomorrow' and girl readers as 'future mothers' reflected and amplified representations found in school reading books and was linked to Argentina's nation-building initiative. Across generations, Billiken repeatedly told the story of the Argentine nation through the founding fathers whilst promoting national and international male role models from science and industry. 
In response to these findings, Prof Rea and Euhen Matarozzo, Billiken's director, co-created an illustrated children's book that would be the first step in tackling the imbalance of gender representations previously found in the magazine's archives.
"As Billiken approached its centenary, we decided that instead of offering a nostalgic review of the past hundred years, we wanted to create a commemorative publication that was forward-looking and signalled Billiken's intention to reclaim its place at the centre of Argentine cultural life. We thought that the best way to commemorate the one hundred years of Billiken would be to commemorate one hundred Great Latin American Women", says Prof Rea. 
100 Great Latin American Women
Having received funding from an AHRC Leadership Fellowship, Professor Rea and Euhen Matarozzo led an international team of creative professionals to produce the children's book. 
The book 100 Grandes Mujeres Latinoamericanas, translated as 100 Great Latin American Women, presents a diverse range of women ranging from political leaders and revolutionaries to entrepreneurs and scientists. The women are from different countries, historical periods and have very different life experiences but have all shaped Latin American history and society through contributions to fields such as human rights, conservation, the Arts, technology and sport. 
Produced for primary-school aged children, the book hosts a range of eye catching illustrations that tell the stories of 100 inspirational Latin American women.
"Across Latin America, there is a set of iconic women who are quite well-known internationally but we wanted to incorporate historical figures who have been overlooked, and contemporary women who are leading in their respective fields right now. Selecting only one hundred women to feature in the book was quite a daunting task and it was difficult to narrow down our choices. Rather than create something that could be seen as a hierarchy of achievement, we wanted to ensure that the women chosen were cross-sectional and representative of a range of lived experiences" says Prof Lauren Rea.
Taking gender equality into schools
Some of the historical women featured include; Chilean Gabriela Mistral, the first Latin American author to receive a Nobel Prize in Literature and Afro-Argentine soldier María Remedios del Valle, who fought in the War of Independence.
The book also highlights the range of impacts that Latin American women are having today by presenting women such as Guatemalan rapper Rebeca Lane who is using music to fight for women's rights across Central America, Amalia Dutra, a biologist from Uruguay who worked on the revolutionary Human Genome Project, and Carolina Contreras, a natural hair activist and entrepreneur from the Dominican Republic
Prof Rea's research has had a profound impact on Billiken, leading to a follow-on project of developing audio-visual and digital educational resources based on the lives of women featured in the book. 
In October 2020, the project was awarded follow-on funding under the UKRI GCRF Collective Fund. This supported the successful development of grandesmujeres.lat, a free-to-access educational platform for which Dr Rea and Euhen Matarozzo brought together a team of over fifty teachers, creative industries professionals and academic researchers from nine countries. 
The platform hosts 21 short animated films to tell the stories of 21 inspirational Latin American women featured in the initial book, and which act as a companion to the educational resources. 
Created for use inside and outside of the classroom, the platform's 400 downloadable resources, activities and materials are designed to facilitate the integration of women into teaching. The resources cover different curriculum areas including Language, Science, Maths, Art and History and promote a cross-curricular approach. 
---
The platform is a free and engaging way of integrating historical women's stories and their contributions into lesson plans so they can sit alongside the inspirational male figures who already feature heavily in different areas of the curriculum. For the contemporary figures, we have tailored the resources to each woman, linking her life and achievements to topics normally covered in lessons. This has the effect of normalising the presence of women in different professional spheres.

Professor Lauren Rea

Professor in Latin American Studies at the University of Sheffield
---
The project was launched on Tuesday 23 November 2021 at the Centro Cultural Kirchner in Buenos Aires. The event was attended by education and culture leaders and officials, including Dr. Silvina Gvirtz, National Secretary of Education, and Enrique Avogadro, Minister for Culture of the City of Buenos Aires. Also in attendance were the Mexican Ambassador, Lilia Eugenia Rossbach Suárez, and the Head of Cultural Affairs, Héctor Orestes Aguilar, as well as representatives of the Paraguayan Embassy.
"Looking ahead, a lot of the work that we hope to do will rely on funding. We co-created the resources with teachers to ensure that they were useful and engaging but they are designed to be as broad as possible for distribution across Latin America. We're fully aware that each country has difficult educational policies and we have a lot more work to do to refine the resources for different contexts. In the future, we hope to create region-specific resources with local partners to customise and tailor the educational activities for particular countries" explains Prof Lauren Rea.
Currently, the digital platform hosts 21 animated films, occasionally voiced by the lead women in the narrative, that Prof Rea and Euhen Matarozzo created with a local animation studio and musicians. The team hope to add to the project's growing collection of stories so they can be used in schools to inspire and widen the horizons of all children. 
Written by Alina Moore, Research Communications Coordinator 
Flagship institutes
The University's four flagship institutes bring together our key strengths to tackle global issues, turning interdisciplinary and translational research into real-world solutions.