Using radio to tackle Covid-19 misinformation in Burkina Faso
Attacked by extremist groups and enduring climate disasters, Burkina Faso is dealing with a humanitarian emergency that has been worsened by Covid-19. Rumours about the pandemic and vaccinations are commonplace. Our methodology prevents the spread of misinformation across communities.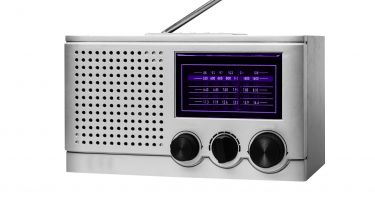 Off
Landlocked in West Africa, conflict-ridden Burkina Faso is home to an estimated population of nearly 22 million, forty per cent of which live below the poverty line (according to the World Bank Organisation). Its name translates to "upright man" in Mooré and Dioula, two of the sixty regional languages across the country.
Although the climate is mostly dry, tumultuous weather changes have made it challenging for agricultural workers, who make up eighty per cent of the population, to farm and sustain their livelihoods. The country continues to be hit by a combination of drought, high temperatures and flood difficulties that have created inter-communal disputes over resources such as land.
Since 2015, Burkina Faso has also been the target of recurring extremist attacks, particularly in the border regions with Mali and Niger. According to The Conversation, the number of recorded violent events linked to extremist groups has more than doubled from almost five hundred in 2020 to over one thousand, one hundred and fifty in 2021, displacing over a million from their homes and killing over two thousand. 
Violent raids by armed extremists in December 2021 led to the closure of three thousand schools, affecting thousands of children and teachers across the country and causing many to fall behind academically.
These challenges have been worsened by the measures imposed by the authorities with regard to Covid, leaving communities across the country isolated by the pandemic as well as the ongoing conflict.
An affected person is a term, now used extensively by humanitarian agencies replacing the term Internally Displaced Persons (IDPs), given to someone who has had to flee their home due to conflict and human rights abuses but remains within their own country. 
Burkina Faso is now facing three emergencies: security, health and humanitarian. The combined crises have resulted in over one million reported affected persons being housed in camps and host communities across the country.
The power of radio
Radio is portable, direct, cheap and robust. Across widespread and often isolated communities in Burkina Faso, it is the most trusted source of information. 
Regular broadcasts in national languages are used to convey timely news across the country. For populations with low literacy skills, these broadcasts take the place of written media such as newspapers and texts and provide valuable access to new information.
In a nation where politeness and handshaking is at the core of hospitality, the communication of accurate information has been vital to reach affected persons during the pandemic. But in a country where pneumonia, malaria and tuberculosis are the biggest killers, the government has been faced with additional challenges of informing the public about the dangers of Covid–19.
Researchers at the University of Sheffield led an international team of academic and media experts to refine a methodology to assess how radio works as a public health messaging tool. 
The team first needed to find out what misinformation was being shared to affected people across Burkina Faso. Working across three regions, they surveyed affected communities and host communities about their understanding of the issues surrounding Covid-19, its prevention and the vaccine. They then fed back their findings to Studio Yafa, a multimedia production studio dedicated to young Burkinabè people, who shared updated and accurate information with local populations. 
Funded by Elrha, a global humanitarian charity,  as part of an urgent response call, the project was led by Dr Emma Heywood, Lecturer in Journalism, Radio and Communication at the University of Sheffield and Dr Lassané Yaméogo, Researcher in information and communication and expert in media and crises a the Centre National de la Recherche Scientifique et Technologique (CNRST) in Burkina Faso. The project was supported with vital practical and media development expertise from Fondation Hirondelle, a Swiss non-profit organisation that provides information to populations faced with crisis, and Studio Yafa.
"Prior to the pandemic, many in the affected communities had no housing, no job, and an uncertain future. Humanitarian organisations were already struggling to deliver aid due to the risk of explosives on roads. But Covid restrictions implemented by the government made it a lot worse. Communities had little proof of Covid existing and nobody knew anyone who had caught it. Yet, they were all suffering from the consequences of lockdown measures such as the closing of markets and schools. Once all these things come into play, we can understand why there was scepticism surrounding Covid and the vaccine" says Dr Emma Heywood.
The methodology
Researchers worked to determine appropriate questions that would be used to gather information about the communities' understanding of Covid-19 and the information they were exposed to.
"We tested the questions to make sure they weren't imposing on the communities. We collaborated with a range of people on the ground, including research assistants and humanitarian agencies in the deliberations, who supported us with the development of questions. As a team, we suggested areas of interest and we worked together to contextualise them. Linguistic and cultural translation was important. For example, we wanted to know how many people were in a household but directly asking this would have skewed the results, so we ended up asking how many people sat down to the main meal together every day. There were a lot of things to be taken into account" explains Dr Emma Heywood.
The team worked with affected persons in refugee camps and host communities to analyse the targeted information they received from radio broadcasts. All participants were given mobile phones and provided with phone credit. Researchers then sent out questions via voice notes and texts using WhatsApp in local languages. The use of voice notes for questions and responses made the study inclusive of those who are illiterate and had previously been marginalised. 
"We had to give participants a few days to reply to each question as quite often it would involve them literally walking up a hill to get reception and then walking back down again. It would also have to coincide with their working and living times. For example, Fridays involved prayers at lunchtime and family gatherings in the afternoon - so we knew we wouldn't be able to ask them to respond to us at that time. It's important to use common sense and be sensitive to different cultures when collaborating with people on the ground" recalls Dr Emma Heywood.
The feedback from participants was combined with analyses of radio broadcasts targeting affected communities and collated into weekly reports. These reports were fact-checked and sent to Studio Yafa, based in the country's capital Ouagadougou, who adapted the messaging of their programmes with accurate, up-to-date information that would be distributed via local radio broadcasters.
The study found that a range of programmes popular amongst the affected communities were forms of entertainment such as debate programmes and short 'soap operas'. In particular, the research showed that the use of fictional characters or well-known personalities in broadcasts increased the retention of listeners.
It also found that repeat campaigns were needed to tackle misinformation surrounding the pandemic and vaccinations.  
"Since Covid-19, the situation for affected communities has gotten worse. The funding will always be too little and the widespread conflict continues through extremist attacks and community tensions. Our research has shown that using this methodology it is possible to fact-check radio content and finally give these communities a voice, as well as provide them with accurate information" explains Dr Emma Heywood.
The team has already trained research assistants in the Democratic Republic of Congo to use this methodology as a way of gathering information about affected communities and helping their voices be heard. 
The knowledge and understanding of the methodology is now being adopted in training sessions in many other countries.
In January 2022, the team headed to Burkina Faso to present their findings and methodology to key stakeholders. Embassy representatives, humanitarian organisations and the local journalism college were invited to participate and help pass down vital knowledge to future generations.
This workshop was cancelled due to the coup d'état on 23-24 January 2022 led by military officer Paul-Henri Sandaogo Damiba.
After an eruption of gunfire and violence surrounding the presidential residence in Ouagadougou, President Roch Marc Christian Kaboré was reportedly detained. The following day it was announced that the military had dissolved parliament and government. On 31 January, it was announced that the constitution was restored and Damiba was appointed as interim president.
The workshop, funded by Elrha, has now been rescheduled and will be held in a hybrid format on 17th March 2022. 
---
Unfortunately, there will always be many conflict affected areas around the world, so there are many applications for this methodology to be used. We can look towards applying it to other areas in the Central African Republic where roads are dangerous and difficult to get across. As long as there is some access to the internet, this framework can be used.

Dr Emma Heywood

Lecturer in Journalism, Politics and Communication at the University of Sheffield
Written by Alina Moore, Research Communications Coordinator 
Flagship institutes
The University's four flagship institutes bring together our key strengths to tackle global issues, turning interdisciplinary and translational research into real-world solutions.