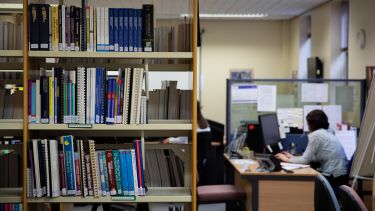 ICTMC is run by the MRC Network of Hubs for Trials Methodology Research and aims to showcase the latest research in the field. The conference had a packed schedule of keynote speakers, oral presentations and poster viewing, as well as ample opportunity to network with other CTU staff from the UK and beyond. Delegates could draw on a wealth of experience and practical advice from across the range of presentations.
Staff took part in a number of oral and poster presentations.
Mike Bradburn presented on 'Do RCTs reflect patient populations and does it matter?'
Nikki Totten and Steven Julious took on an early slot to discuss their work on 'Methodology Guideline Development on Utilising Benefit-Risk Assessments within Clinical Trials'.
Oral and poster presentations on the learning from the Journeying through Dementia RCT were made by Ben Thompson, Ben Thomas and Emma Young.
Saleema Rex presented a poster on her systematic review of attrition in depression trials, comparing combination and single therapies.
Katie Biggs was doubly busy, presenting two posters on lessons from a surgery trial and challenges with trials of group interventions.
Laura Sutton had a busy afternoon on the Monday, presenting a poster on PPI in methodological studies, and making an oral presentation on health economics in the design and analysis of adaptive clinical trials.
Munya Dimairo presented a poster on the Adaptive Design Consort Extension (ACE) that he has led on the development of.
Jen Lewis presented a poster on her work on an audit of and recommendations for sample size for pilot cluster randomised trials.
Vanessa Wright was also present with a stand from ScHARR Knowledge Exchange, promoting ScHARR's new short course programme and other services to the delegates.
Events at the University
Browse upcoming public lectures, exhibitions, family events, concerts, shows and festivals across the University.