Equality, Diversity and Inclusion in ScHARR
The School of Health and Related Research (ScHARR) is fully committed to supporting an inclusive culture for all our staff and students.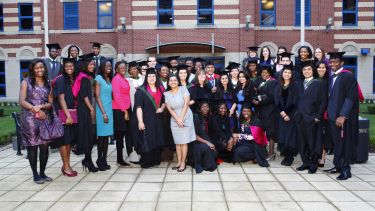 The ScHARR Equality, Diversity and Inclusion Committee (EDIC) is responsible for identifying and delivering specific actions to support equality and diversity. All staff and students are actively encouraged to suggest ways in which we can improve our working and learning environment.
The Committee is also responsible for ensuring that policies on Equality, Diversity and Inclusion from the University of Sheffield and the Faculty of Medicine Dentistry and Health are implemented within the School.
The committee oversees access to relevant training and all ScHARR staff are required to complete online equality and diversity training. Members of our executive group, promotions panel and chairs of core committees are required to complete unconscious bias training. All other staff are encouraged to undertake training provided on unconscious bias, and supporting LGBT+ students.
We also work closely with other ScHARR committees delivering activities to support our priorities, including:
---
In April 2017 ScHARR once again received the Athena SWAN Silver Award in recognition of our commitment to equality.
Since our first award in 2014 the Athena SWAN charter was expanded to recognise work undertaken in a wider range of disciplines, for professional and support roles, as well as academics, and for trans staff and students.
The charter now recognises work undertaken to address gender equality more broadly, and not just barriers to progression that affect women.
ScHARR is proud to have a supportive culture and promote practices that enables all members of staff to develop their careers.
Some of these practices have had a real impact, for example putting measures in place to ensure a smooth transition back to work after parental leave.
Over 35% of our staff work part-time and many have flexible working arrangements to enable them to fulfil family and other commitments.
Download ScHARR's Athena SWAN Silver Award Application (PDF. 7mb)
University Athena SWAN information
Read about the Athena SWAN process, people and data at the University of Sheffield.
---
In our Chain Reaction Interview series, we learn more about the diversity of ScHARR staff and their roles.
In this interview, Tuong Manh Vu meets Olena Mandrik.
In this interview, Jane Hughes meets Tuong Manh Vu.
You can watch and read more interviews in the Chain Reaction series here 
A world top-100 university
We're a world top-100 university renowned for the excellence, impact and distinctiveness of our research-led learning and teaching.