The MClin Res taught me key research skills that facilitated my DPhil application and subsequent research
Postgraduate student (alumni)
Katie graduated from her postgraduate degree in Clinical Research, and is now a DPhil Candidate at the University of Oxford. She tells us more about how her course helped her develop crucial skills for her research.
What are your main responsibilities?
I am currently conducting a Medical Research Council funded DPhil, to determine when trialists should progress from a pilot randomised trial to a definitive randomised controlled trial, using pre-specified progression criteria.
Before this, I was Clinical Research Associate in Health Sciences in 2017, followed by taking on a role as Research Assistant within the School of Health and Related Research at the University of Sheffield until 2019.
How has your time at Sheffield helped you in your career?
It was fundamental to getting job offers both in industry and then back in academia at the Clinical Trials Research Unit in Sheffield. It taught me key research skills that facilitated my DPhil application and subsequent research. It also allowed me to network within the research community and was the first step in establishing my own research identity.
What is your greatest achievement to date?
Being awarded MRC funding to study a DPhil at the University of Oxford.
What career advice would you give to a student interested in studying on the Masters in Clinical Research course?
A career path cannot be predefined and does not have to be linear by any means. Be open minded to opportunities that come your way and make the most of them without compromising your own research priorities. Maintaining a good work life balance is crucial!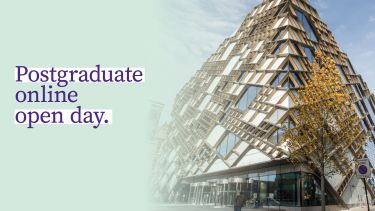 Postgraduate online open day
Book your place at our online open day on Wednesday 26 April to find out more about postgraduate taught study at the University of Sheffield.