Biology Fellowship Workshop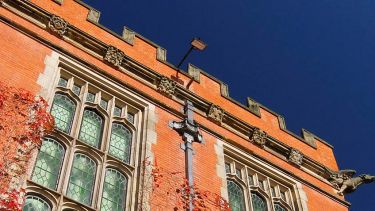 Guest Dial In: +442033189610 / PIN: 312 670 6032
---
Description
The Faculty of Science will be hosting a Biology Fellowships Workshop on Friday 18th September, 1-3pm.   As well as presentations from current fellows and signposting to available support there will also be opportunity to ask questions  of current fellows, panellists and research support staff throughout the event, if you would like to raise any specific questions ahead of the workshop please email me (c.garwood@sheffield.ac.uk) and I will collate these and share on the day.
The event will be hosted on Blackboard, the event will also be recorded. There is no need to register, however if you would like the recording of the event to be shared with you following the event please register here. 
13 :00 - 13 :15 
Welcome and overview of support available for fellowship applicants
Dr Claire Garwood (Research Growth Officer)
Dr Emma Suret (Researcher Development Manager) [TBC]
Katrina Naylor (Research Support Officer)
Dr Scarlett Walton (Knowledge Exchange Manager)
13:15 - 13:30
Fellowships schemes
Overview of eligibility and remit, and any associated internal processes (Dr Claire Garwood)

13:30 – 14:30                     
Views from the Fellows
Dr Izzy Jayasinghe (UKRI Future Leaders Fellow)  
Dr Jason King (Royal Society University Research Fellow) 
Dr Chris Cooney (NERC Independent Research Fellow) 
Dr Ian Lidbury (BBSRC Discovery Fellow)  
Dr Dan Bose (Sir Henry Dale Fellow)

14:30 – 15:00                   
A panellists perspective with Q&A
Prof. Ilaria Bellantuono - Current UKRI Future Leaders Fellowship panellist and previously on Marie-Sklodowska Curie Actions fellowship Arthritis Research UK Clinical fellowship panels, and Chair of the BBSRC mid-term review fellowship panel. 
Prof Rob Freckleton - NERC Independent Research Fellowship panellist
Prof Julie Gray - NERC Independent Research Fellowship panellist
Others to be confirmed. 
Events at the University
Browse upcoming public lectures, exhibitions, family events, concerts, shows and festivals across the University.