How do we sustain our planet and feed the world's population?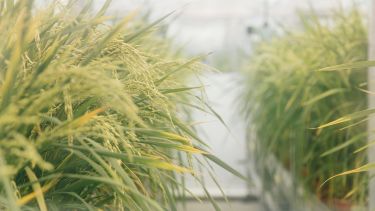 Off
By understanding how organisms interact and evolve in response to natural and man-made change, we are devising new approaches to improve agriculture, secure environmental resources and maintain biodiversity.
We are developing sustainable technologies and interventions to maintain food and energy supplies, support manufacturing, understand and change human behaviour and to monitor, predict and alleviate the effects of human activity on the planet.
Expertise
We have a total of £39 million in grant income in this area. This success is mediated by world-class facilities and an interconnected network of interdisciplinary institutes and centres including:
Institute for Sustainable Food
Study opportunities
Undergraduate courses in Biosciences
---
News and features
Flagship institutes
The University's four flagship institutes bring together our key strengths to tackle global issues, turning interdisciplinary and translational research into real-world solutions.