German Translation Competition 2020
We are delighted to announce the results of the first University of Sheffield German Translation Competition for Year 12 and Year 13 students in the UK.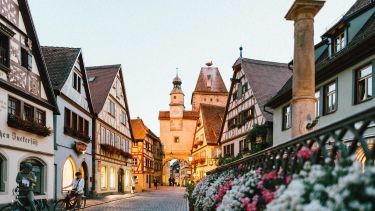 The winning entries
We were impressed by the high standard of the 85 entries we received and we commend everyone who entered for their hard work and attention to detail. Our criteria were accuracy, reflection of the style and register of the original text and fluency as a piece of English. Many congratulations to the authors of the ten best entries to the competition:
Jessica Brown

Jenny Cole

Holly Dunne

Jamie Dunne

Magnus Garson

Catriona Hay

Callum MacLeod

Tomas Mayorga

Jack Nicholas

Tara Williams
Each will receive a prize of a £25 book token and an invitation to take part in a special virtual Translation Workshop organised by the School of Languages and Cultures at the University of Sheffield, involving German academics, Masters students in Translation Studies and alumni who work in translation-related fields. The Workshop will be held on Wednesday 9 December 2020.
We are not able to give feedback on individual entries but a fair copy of the translation, which incorporates many solutions from our entrants, is available under "Text and Translation".
Vielen Dank an alle, die teilgenommen haben, und herzlichen Glückwunsch an unsere Gewinner*innen!
Dr Caroline Bland and Colleagues in Germanic Studies 
Text and translation

Juli Zeh, Unterleuten (Berlin: BTB, 2017)

This gripping novel about conflicts in an apparently idyllic Brandenburg village explores many of the tensions in contemporary Germany and was quickly hailed as a "state of the nation" text. Speculators, wind energy suppliers and equestrian business owners are all attracted by the wide-open spaces and cheap land prices around the village Unterleuten, but soon come into heated and surprisingly violent conflict with the long-standing residents, who already harbour simmering tensions of their own. Recounting events from the perspective of many different inhabitants, Zeh dissects her characters' motives and desires, showing how even the best intentions can lead to disaster when pursued too doggedly. In this passage, new arrival Frederik faces the harsh truth about his relationship to his girlfriend Linda and her horse, Bergamotte.


A short summary and review of the book can be found here
And an interview with the author here 

Unterleuten: extract for translation

Bergamotte war eine Obsession. Für dieses Pferd hatten sie ein Haus am Ende der Welt gekauft. Frederik hatte niemals befürchtet, ein anderer Mann könnte ihm Linda wegnehmen. Sein wahrer Widersacher stand auf einer Weide in der Nähe von Oldenburg, ließ das cremefarbene Fell in der Sonne leuchten und warf wiehernd den Kopf hoch, wenn Linda auftauchte, um ihn zu besuchen. Manchmal stellte Frederik sich vor, wie Linda von einem sadistischen Erpresser mit vorgehaltener Waffe gezwungen wurde, sich zwischen ihrem Freund und ihrem Pferd zu entscheiden. Deutlich konnte er vor sich sehen, wie sie ihm einen bedauernden Blick zuwarf und die Arme um den muskulösen Hals des Pferdes legte.

Eine Zeitlang hatte Frederik massive Lust verspürt, Bergamotte einen mit Rattengift versetzten Eimer Hafer auf die Wiese zu stellen. Als der Drang schier unwiderstehlich wurde, suchte er Rat in der größten Selbsthilfegruppe der Welt, dem Internet. Er gab Frau und pferdeverrückt als Suchbegriffe ein und klickte sich durch eine hirnzersetzende Mischung aus Reitermagazinen und Kontaktanzeigen, bis er schließlich auf www.reiterrevue.de ein Forum fand, das under der Überschrift Rossfrauen genau sein Problem behandelte. Die exakte Übereinstimmung zwischen seinen eigenen Erfahrungen und dem, was er dort las, ließ ihn nicht mehr los. Die meisten Diskutanten waren Männer. Alle lebten mit einer Reiterin zusammen. Alle fanden es demütigend, öffentlich zuzugeben, dass sie auf einen stinkenden Vierbeiner eifersüchtig waren. Alle zweifelten gelegentlich am eigenen Geisteszustand, was jedoch nichts an den Fakten änderte: Ihre Frauen liebten das jeweilige Pferd mehr als sie.


(245 words)

Juli Zeh, Unterleuten

(Fair Copy of the extract in the translation competition 2020)

Bergamotte was an obsession. For the sake of this horse they had bought a house in the middle of nowhere. Frederik had never feared that another man could take Linda away from him. His real adversary was standing in a pasture near Oldenburg, with his cream-coloured coat gleaming in the sunshine, throwing his head up with a whinny when Linda turned up to visit him. Frederik sometimes imagined a scenario in which a sadistic blackmailer brandishing a weapon was forcing Linda to choose between her boyfriend and her horse. All too clearly he could envisage how she would cast him a pitying look as she draped her arms around the horse's muscular neck.

For a while Frederik had nurtured a strong desire to leave a bucketful of oats spiked with rat poison out in the meadow for Bergamotte. When he could no longer resist this urge, he sought advice from the world's biggest self-help group, the internet. He typed in the search terms "woman" and "horse-mad" and clicked his way through a mind-numbing array of horse riding magazines and lonely hearts ads, until eventually, on the website  www.reiterrevue.de, he found a forum which dealt with precisely his problem under the heading of "Equestrian Women". He was gripped by the exact correlation between what he read there and his own experiences. Most of the contributors were men. They all lived with a horse rider. They all found it humiliating to admit openly that they were jealous of a stinking four-legged creature. All of them sometimes doubted their own sanity, but that did nothing to change the facts: their women loved their respective horses more than them.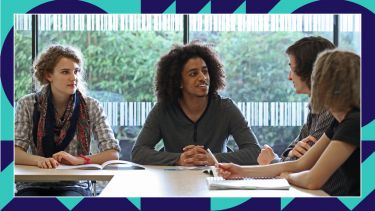 Open days
Find a home for your ambition. A Russell Group University. Discover what's possible at our next undergraduate open day.