Let affected communities co-design strategy to end youth violence in Sheffield, says report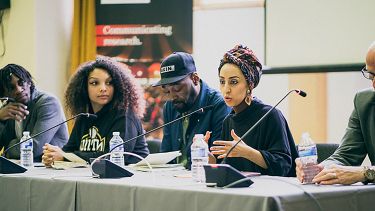 The dynamic and innovative event brought together practitioners, academics, decision makers and members of the general public, to discuss the intersections between serious youth violence, masculinity and mental health, for the communities most affected. Collaborators included the then Lord Mayor of Sheffield and two of his chosen charities Unity Gym Project & Sheffield Flourish, Temi Mwale of 4frontproject and Dr Will Mason of the SMI.
A special report based on the recommendations that emerged from this event have been published, the report recommends 10 initiatives to improve the effectiveness of the city's approach to preventing youth violence.
These initiatives include measures to help families in deprived areas to claim benefits and maximise their incomes, reductions in school exclusions and making teachers more representative of the communities they serve.
The report recommends the council takes such steps as:
Support coordinated preventative work across schools, youth services, police, child and family support and mental health, to stop violent crime occurring in the first place, intervene early when it emerges and ensure ongoing violence problems are well managed.
Work with affected communities to develop a paid working group of young people and adults, responsible for co-designing citywide and regional strategies to reduce violence.
Work with Sheffield Citizens Advice Bureau and charities to extend the availability of benefits advice and income maximisation support for deprived communities.
Enhance and support the provision of culturally specific support for those affected by serious violence.
Develop a strategy to reduce school exclusions, monitored by a scrutiny committee of young people and parents from schools with the highest exclusion rates.
Sheffield universities should build on existing efforts to support trainee teachers who are underrepresented in Sheffield schools, with clear routes to local employment.
Local secondary and further education should increase opportunities for young people to learn about employment and work shadowing opportunities and build links between local employers and community organisations.
For more information on the report and the report authors, see our Faculty of Social Science press release and the full, published report.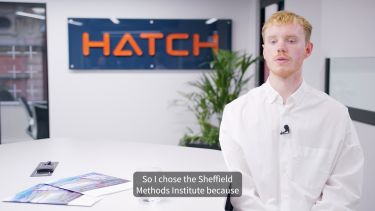 Mae & Charlie are here to tell you more about Applied Social Sciences
Applied Social Sciences student Mae and alumnus Charlie will tell you what they enjoy most about the course, what skills they have learned and how it has helped develop their career.