Abby Constantine
Population Health, School of Medicine and Population Health
Personal Assistant to Professor Scott Weich
Administrator to the Mental Health Research Unit
Administrator to the ARC Mental & Physical Multi-morbidity theme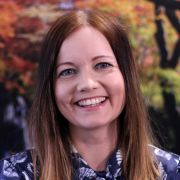 a.constantine@sheffield.ac.uk
+44 114 222 0753
3038, Regent Court (ScHARR)
Please note I don't work Mondays.
Full contact details
Abby Constantine
Population Health, School of Medicine and Population Health
3038
Regent Court (ScHARR)
30 Regent Street
Sheffield
S1 4DA

Profile

Abby is PA to Professor Scott Weich (Head of the Mental Health Research Unit), administrator to the MHRU and the ARC Mental & Physical Multi-morbidity theme.

Abby also provides administrative support to to current projects: NIHR Three Schools & NIHR Mental Health Implementation Network (MHIN); and is a Recruitment and Selection Co-ordinator (RSC) for the HSR section of ScHARR.

Prior to joining ScHARR in 2007, Abby had a post in the Engineering Faculty and studied for her degree in English and Theatre Studies at Derby.