The School of Medicine and Population Health offers a consultancy service giving you access to specialist expertise and experience to find solutions for your problems to help you stay ahead of the competition.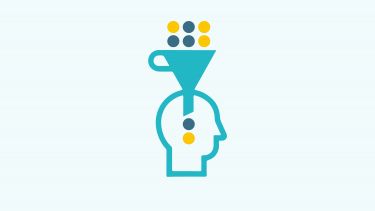 On
Consultancy activities are usually short, non-research based and flexible, where you need access to expertise within the University, such as
technical knowledge
specialist opinion
contribution to Advisory Boards
expert witness services
production of specialist reports or literature reviews
---
Many of our world-class facilities are available for use by external organisations and universities. All of our equipment is maintained and used by experts in their area. We can provide a service which ranges from routine testing and analysis to answering your specific research questions.
You may already have an academic contact, but if you need help identifying an appropriate expert to discuss your requirements, contact the Faculty of Health Knowledge Exchange Team.
A list of some of the specific types of consultancy services we offer can be found below.
---
Medical education

Curriculum development and design
Approaches to enhancing student potential
Clinical skills training
Simulation
Technology Enhanced Learning
Patient involvement in medical education

Find out more about consultancy services in medical education

Evidence reviews

Systematic literature reviews
Systematic literature reviews
Targeted, focussed and rapid reviews
Reviews of clinical effectiveness, cost-effectiveness and health-related quality of life
Reviews to inform cost-effectiveness model parameters
Reviews of public health and health policy topics
Realist and theory-led reviews to understand what works, for who and why

Patient-reported outcome measures and health utilities

Development of patient-reported outcome measures (PROMs)
Development of preference-based (utility) measures
Validation of measures
Valuation of PROMs by preference elicitation surveys (eg TTO, DCE, WTP)
Measures for carers and social care users
Using utility measures in cost-effectiveness models
Mapping PROMs to generic utility measures using advanced methods
Reviewing health state utility values

Evidence synthesis

Meta-analysis
Bayesian network meta-analysis and indirect treatment comparisons
Individual patient data (IPD) analyses
Realist synthesis

Statistical analysis

Survival modelling and extrapolation
Analysis of treatment switching
Analysis of real world data and observational studies

Health economics and decision modelling

Cost-effectiveness modelling
Critique and validation of existing models
Country-specific model adaptations
Early conceptual modelling
Social return on investment and social value

Evaluation services

A wide range of evaluation, monitoring and learning approaches, at any stage including evaluative assessments, formative, process, developmental and summative evaluation
Evaluation of innovations, services and programmes for health and social care, third sector, large multinational companies and SMEs
Programme theory development, impact planning, understanding behaviour change and describing and designing service delivery models
Impact of services on health and wellbeing
Evaluation of service and pathway redesign and policy influence, from small projects to whole system change
Mixed methods approaches with equally strong emphasis on quantitative and qualitative work
Real-world evaluation: innovative solutions for constraints of time, resources and data
Specialists in workforce change and digital health technology
External oversight of your evaluation findings and reports
Evaluation training

Strategy and thought leadership

Portfolio planning
Early product value assessment
Implementation planning
Methodological and strategic advice
Organising and attending or chairing advisory boards (clinical and economic)
Review, critique and development of HEOR evidence generation plans (eg clinical trial design and outcomes assessment or instrument selection, payer evidence planning)
Review and critique of existing economic models and HTA evidence materials
Mock HTA appraisal meetings
Critical review of HTA submissions
Preparation for formal HTA scientific advice
Integrated strategic support
---
Department of Health and Social Care (previously Public Health England)

Non-Communicable Disease Modelling Partnership - Technical Capacity Building

Project period: 1 November 2019 - 1 November 2022

About

Sheffield Centre for Health and Related Research (SCHARR) is one of the most influential centres in NCD modelling in the UK due to close alignment between our Health Economics and Decision Science and Public Health sections, together with our involvement in UK-wide academic networks and partnerships with national and local decision-making bodies.

This work will help understand future health challenges and inform decision-making about preventative interventions to effectively and equitably reduce NCDs at local and national levels.

Several current students are working on or developing NCD models. We have just received a new award worth over £5 million to train 35 new researchers who will be at the forefront of promoting public health economic modelling in the UK and beyond.

VIFOR Pharma

Development of the economic evaluation for difelikefalin that will subsequently be used for reimbursement and pricing purposes (1167)

Initial project period: 1 November 2019 - 31 October 2020

About

Sheffield Centre for Health and Related Research (SCHARR) worked with Vifor, experts in HTA, reimbursement and Clinical Nephrology to develop a conceptual health economic model, including information requirements, uncertainties and future value proposition studies.

As the team's understanding of the disease area deepened, they became obvious continued collaborators with Vifor and, following proposal submission, were awarded multiple additional programmes of work.

Outputs, publications and further work

SCHARR was subsequently placed on a preferred provider list and an associated Master Service Agreements was authored between Vifor and SCHARR.
Edith Poku, Sue Harnan, Gill Rooney, Marrissa Martyn-St James, Mónica Hernández-Alava, Thilo Schaufler, Praveen Thokala, James Fotheringham, The relationship between chronic kidney disease–associated pruritus and health-related quality of life: a systematic review, Clinical Kidney Journal, Volume 15, Issue 3, March 2022, Pages 484–499
Following the presentation of the project at ISPOR, Pharmacotherapeutics approached the team requesting that the health economic model from this work was submitted to them.

Genomics PLC

Conceptual modelling of different disease areas to undertake a trial to evaluate polygenic risk scores

Project period: Part 1 - 9 December 2021 - 29 April 2022, Part 2 - 29 April 2022 onwards

About

The aim of this work is to support Genomics PLC in identifying the existing pathways in the NHS for high-risk individuals and the optimal role of the interventions within these pathways.

This analysis consists of two parts. Part 1, conceptual modelling, will provide design recommendations for the modelling in Part 2, the development of quantified disease models, expected to run in parallel with primary research on the risk scoring system.

Outputs, publications and further work

Sheffield Centre for Health and Related Research (SCHARR) and Genomics PLC will discuss the opportunity to publish a peer-reviewed paper.
ScHARR has a strong interest in submitting a publication as an output of the project. 

The Artificial Intelligence in Health and Care Award (framework)

Framework period: April 2022 - April 2026

About

Sheffield Centre for Health and Related Research (SCHARR) and colleagues from the Information School, Computer Science and Psychology have been successful with a collaborative submission for the Artificial Intelligence in Health and Care Award (AI Award) run by the Accelerated Access Collaborative (AAC) in partnership with NHSX and the National Institute for Health Research (NIHR).

It will make £140 million available over four years to accelerate the testing and evaluation of the most promising AI technologies which meet the strategic aims set out in the NHS Long Term Plan.
Flagship institutes
The University's four flagship institutes bring together our key strengths to tackle global issues, turning interdisciplinary and translational research into real-world solutions.