Consultancy services in medical education
We are proud to support medical education across the world through our consultancy services.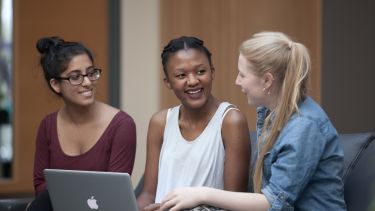 Off
A key aspect of our approach is to work with clients to identify their specific needs and then to collaboratively develop and implement solutions that can effectively respond to these needs.
Our areas of expertise include:
Curriculum development and design
Approaches to enhancing student potential
Clinical skills training
Simulation
Technology Enhanced Learning
Patient involvement in medical education
Recent consultancy work includes: staff development workshops on student support, evidencing the impact of social accountability (South Africa and Israel), staff and curricular development (Gateway programme), Health Education England funded and Royal College of Surgeons led project to develop serious game based resources for foundation programme trainees. Over the last six years, we have regularly supported colleagues to develop and implement new curricular innovations and developing their staff.
If you are interested in utilising our expertise, then please contact the member of staff who you would like to consult with.
Learning Technologies

We have expertise within our team of applying skills and resources in technology to enhance students' learning experiences. These include the use of high and low fidelity simulation, social media, virtual learning environments, e-portfolio (Minerva) and game based learning.

We have provided recent consultancy to national and international partners, including The Royal College of Surgeons.

For more information, please contact Pirashanthie Vivekananda Schmit on p.vivekananda-schmidt@sheffield.ac.uk or Ash Self on a.self@sheffield.ac.uk

LearningSpace

LearningSpace is a comprehensive audio-visual and centre management system for healthcare education that has been installed in the Clinical Skills Centre at Samuel Fox House, Northern General Hospital. LearningSpace provides everything required to run an active simulation centre in one learning system for our undergraduate medical students.

Each of the twenty-four bed spaces in the Clinical Skills Centre in Sam Fox House has two cameras and one microphone, allowing staff to record teaching and simulation sessions.

LearningSpace is web-based, allowing students and staff to access the recording from any device with internet access. Comments, bookmarks and debriefing notes can be added to the audio-visual notes either during the recording or at a later date to aid student learning. The system can be used to facilitate debriefing during a simulation event or can be accessed by students individually after a session. It is a useful tool to enable feedback and reflection.

We are currently using the system to facilitate student reflection following sessions with our Patients as Educators program, in particular history taking and physical examination. LearningSpace has also been employed in research projects investigating communication skills, feedback provision and simulated ward rounds.

For further information on the use of LearningSpace in Sam Fox House, please contact Ash Self on a.self@sheffield.ac.uk or +44 (0)114 222 5347.
A global reputation
Sheffield is a research university with a global reputation for excellence. We're a member of the Russell Group: one of the 24 leading UK universities for research and teaching.