Professor Michelle Holdsworth
PhD, RD, RNutr (Public Health)
Population Health, School of Medicine and Population Health
Honorary Professor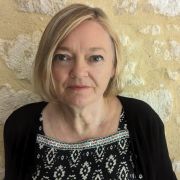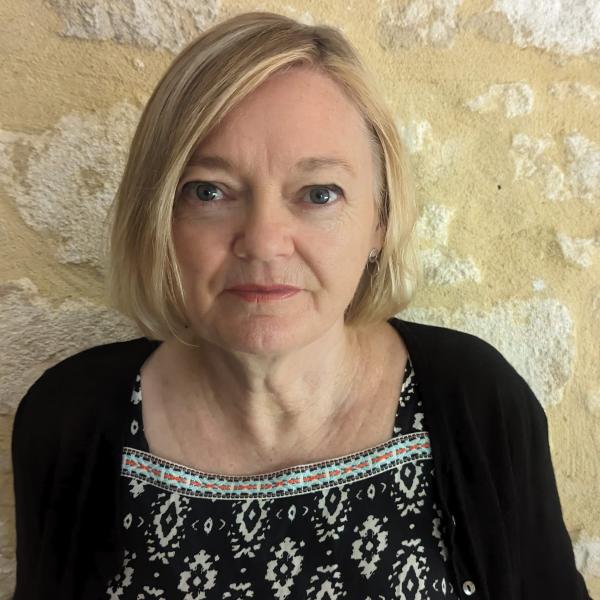 michelle.holdsworth@sheffield.ac.uk
Regent Court (ScHARR)
Full contact details
Professor Michelle Holdsworth
Population Health, School of Medicine and Population Health
Regent Court (ScHARR)
30 Regent Street
Sheffield
S1 4DA

Profile

I am an Honorary Professor of Public Health at the School of Health & Related Research (ScHARR). I joined ScHARR (School of Health and Related Research) in 2011 and was a Professor of Public Health (Nutrition) and led the Food and Nutrition research group in the School until July 2019.

I studied human nutrition as an undergraduate and then completed a Postgraduate Diploma in Dietetics.  After working in various NHS community and public health posts, I developed research interests in incorporating the use of evidence to community nutrition interventions and went on to study for a PhD in Public Health. Since then I have pursued a career in academic public health nutrition, working for 4 years at the University of Nottingham, as Lecturer then Associate Professor. 

Since August 2019 I rejoined the French National Institute of Research for Sustainable Development (IRD) in Montpelier, France where I worked previously for 8 years.  I work as a Senior Civil Servant Researcher - conducting research and capacity building work in public health nutrition, mainly in francophone Africa.  I have advised various research bodies globally about research strategy development, as well as being invited on numberous occasions to speak about my research overseas.
Research interests

I have over 20 years post-doctoral research experience, which has involved working in different cultural contexts (especially the UK, France and Africa.)

Dietary transition in low and middle-income countries (LMICs) and its impact on all forms of malnutrition and environmental sustainability;
Evidence-informed policy and intervention development for obesity, nutrition-related NCDs and double-duty actions in LMICs.

My research approach uses a socio-ecological approach to investigate the determinants of dietary behaviour of individuals within society, physical and macro-level environments, followed by studies of policy development that directly feed into informing preventive strategies.

Individual level determinants of diet (e.g. attitudes, preferences, knowledge; skills; socio-demographic factors; BMI.
Social environments (e.g. social practices, social norms, social capital, social networks, cost).
Physical food environments (e.g. food environments in neighbourhoods, schools and workplaces).
Policy environment (e.g. societal cultural norms and values, marketing, government and stakeholder 'readiness').

Current projects:

MEALS4NCDs: Measuring the healthiness of Ghanaian children's food environments to prevent obesity and non-communicable diseases. Funded by the International Development Research Centre (IDRC). PI: Amos Laar, University of Ghana; 2019-2022. I am a CI and WP lead. https://www.meals4ncds.org/project-overview/
Drivers of Food Choice Competitive Grants Program Dietary transitions in Ghanaian cities: mapping the factors in the social and physical food environments that drive consumption of energy dense nutrient-poor foods and beverages, to identify interventions targeting women and adolescent girls throughout the reproductive life course; 2017-2019.  Role PI.
TACLED project: Transitions in African Cities Leveraging Evidence for Diet-related non communicable diseases This is a MRC-led Foundation Award to study dietary transitions in African cities in Ghana and Kenya. Foundation Awards represent the MRC's first phase of research funding anticipated from the £1.5bn Global Challenges Research Fund. This interdisciplinary partnership of ten co-applicants from five academic institutions across Ghana, Kenya and the UK. The project runs 2017-2019. Role PI.
'Developing tools to implement and evaluate interventions to promote healthy diets in Ghana that prevent all forms of malnutrition' (ODA HEFCE); (2017-18).  I lead the project.
MRC Research Grant.  The FRESH Street Project: Developing an area (street) based cash transfer scheme to promote healthy eating communities in areas of high deprivation in the UK, 2017-19.  I am a co-investigator.
MRC NINO LIP - UK-Africa network to improve the nutrition of infants and young children living in poverty (NINO LIP) in urbanising sub-Saharan African countries. 2018-19.  I am a co-investigator.

Recent projects:

The Evidence-informed Decision-making in Nutrition and Health (EVIDENT) partnership - was an international network of North-South partners that aimed to use existing evidence to also enhance evidence-informed decision making and policy-driven research in nutrition and health in Africa (2013-16).
Health Promoting responses to climate change Climate change and non-communicable diseases share a mutual theme - excessive energy use. 
Health Outcomes of Migration Events  This project brought together researchers with a wide range of expertise, including innovative methodological approaches, nutrition, non-communicable diseases, maternal and child health, epidemiology, and demography. .
Determinants of Diet and Physical Activity (DEDIPAC) Knowledge Hub Funded by the EC. To understand the determinants of dietary, physical activity and sedentary behaviours across Europe. I was task leader investigating social inequalities in dietary and physical activity determinants, especially in migrant populations in Europe. DEDIPAC is a multidisciplinary consortium of scientists from 46 research centres in 12 countries across Europe.
Social Networks and Obesity
The role of social networks in preventing obesity investigated the social determinants of obesity in deprived communities with a focus on the role of family, intergenerational and community social networks.  I led the project. (2012-2013)
SUNRAY (Sustainable Nutrition Research for Africa in years to come) Funded by the EC (Framework 7) to investigate sustainable solutions to improve nutritional status in Africa - tackling obesity and under-nutrition.  My main contribution was to use Multi-Criteria Mapping to explore stakeholders' viewpoints for a new nutrition research strategy for Africa. (2011-2013)
ALIMI (Food culture and migration in France, Mali and Morocco), financed by the French National Research Council.  Coordinated by the Food Sociology team of the School of Higher Studies in Social Science (EHESS-CNRS) Paris.  I led on the aspects assessing changing body size norms (2009-2013).
OBE-MAGHREB (Understanding nutrition transition in the Maghreb to prevent obesity and chronic disease) funded by the French Ministry of Overseas Affairs and DG International Development and Cooperation).  Conducted in Morocco and Tunisia.  I led on assessing stakeholder views of policy options to prevent obesity using a Multi-Criteria mapping approach. (2007-2012).
Research group

I supervise several research students for their PhDs  in topics related to my research interests above.

PhD Students
Teaching interests

Until July 2019, I was Director of the MPH in European Public Health (part of the Erasmus Mundus EuroPubHealth programme).  I was Director of Learning and Teaching for ScHARR 2013 until 2016 with strategic responsibility for our 14 Masters programmes in health. I established the Masters of Public Health (online) in 2011.  I continue to teach on the 'Nutrition in the Global South' module led by Dr Robert Akparibo. I supervise several PhD students registered in ScHAAR.
Professional activities and memberships

I am a Registered Nutritionist (with the UKVRN) and Registered Dietitian (HCPC) in the UK.  I am also a member of the UK Nutrition Society (International Nutrition and Public Health themes) and International Society for Behavioural Nutrition and Physical Activity.  I am Associate Editor for Public Health Nutrition journal.