Blog: My personal experience of joining the fight against COVID-19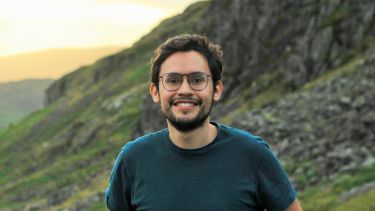 The pandemic has brought awareness to everyone that science is key for the development of a healthy society and in this unprecedented time, I am able to share the scientific knowledge that I have learned during my studies to detect COVID-19.
When the lockdown started, I was anxious looking at the latest news but also searching to volunteer for the testing of COVID-19. I saw a post on Twitter from researchers of the University of Sheffield asking for people that knew the technique used for the detection of SARS-CoV-2 and I decided to apply; I later found out, a lot of equipment was taken by the army to the Lighthouse labs. A week later however, I received an email from the Microbiology Society, and they were asking for people that knew RT-qPCR and that have worked in BLS 2 laboratories, to volunteer at the Lighthouse labs. These laboratories are located at three different locations - Milton Keynes, Cheshire and Glasgow, and were going to be purposely built for the diagnostic of COVID-19. 
After a month I had been selected to start testing at the Alderley Park Lighthouse lab in Cheshire. I was so excited since it was the opportunity that I was waiting for, to have the opportunity to share my experience to help in the fight against the disease. This could not have been possible without the support of my doctoral supervisor Jonathan Shaw, who gave me confidence to apply. The technique of RT-qPCR and working in Class 2 biological safety cabinets I have learned during my PhD, gave me the experience that was required for being accepted. 
Working at the COVID laboratory testing has shown me that every single thing that I have learned from my undergraduate degree back in Mexico, studying a masters in Molecular Medicine in the University of Sheffield and now my PhD in Medicine at IICD in the University of Sheffield, have definitely been worth it. 
The most rewarding feeling of this is that thanks to my education and the experience that I have gained, I can now be a part of the efforts of the government to tackle and better understand how COVID-19 is spreading.
Find a PhD
Search for PhD opportunities at Sheffield and be part of our world-leading research.