Sheffield scientists receive £150,000 boost for pioneering dementia research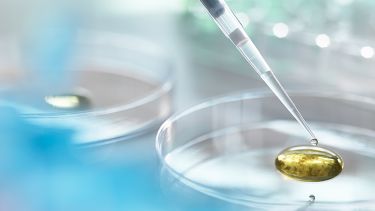 The new funding will allow Dr Scott Allen and Dr Julie Simpson from the University of Sheffield's Institute of Translational Neuroscience (SITraN) to study changes that contribute to the development of these diseases.
Dr Allen will lead experiments using cutting edge equipment to explore the effect of oxygen starvation to the brain in Alzheimer's disease. The brain consumes around 20 per cent of the body's total oxygen supply even though it only accounts for around two per cent of the weight. Cells in the brain need a constant supply of oxygen in order to produce energy, and periods of reduced oxygen to the brain are associated with an increased risk of dementia.
To better understand the link between reduced oxygen in the brain and diseases that cause dementia, Dr Allen has been awarded funding for specialised lab equipment that can recreate the conditions of a low-oxygen state in the brain. By running molecular experiments in this environment, scientists will be able to closely examine how oxygen starvation impacts brain cells affected by Alzheimer's disease.
In the second new study, Dr Julie Simpson will lead a team working to understand the link between infection or injury that affect the body and damage to the brain in diseases like Alzheimer's.
Inflammation is part of the biological response to injury or infection and, while research suggests that inflammation in the brain plays an important role in diseases like Alzheimer's, it is not clear how inflammation in the rest of the body affects these diseases of the brain.
Many people who have a loved one with dementia notice that symptoms get worse following an infection or injury to the body, and we want to know exactly why this happens.

My research focusses on small pouch-like vesicles that are released into the blood when the body's immune system fights off an infection or responds to damage. We think these vesicles may ferry toxic cargo into cells in the brain, contributing to the damage we see in diseases like Alzheimer's.

We are working to understand the processes linking inflammation and dementia by carefully analysing and comparing blood samples given by people with and without the condition. So much of the work we do at the University is only possible thanks to members of the public who volunteer to take part in research.

Dr Julie Simpson

Department of Neuroscience
Dr Sara Imarisio, Head of Research at Alzheimer's Research UK, said: "Dementia affects 850,000 people in the UK including around 60,000 in Yorkshire alone. The condition is not an inevitable part of getting older but the result of diseases that damage the brain. Pioneering research like these studies underway in Sheffield, is helping to unpick the complex causes of dementia, and driving progress towards new treatments for people living with the condition.
"As Alzheimer's Research UK receives no government funding for the research we support, it is only thanks to the generosity of our supporters that we're able to fund vital dementia research projects like these."