SITraN secures industry partnership to accelerate novel treatments for Parkinson's and ALS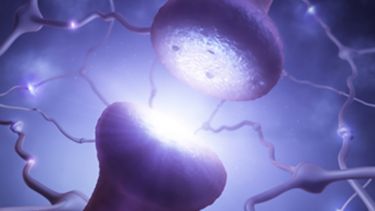 New partnership will bring together leading researchers in the field of Parkinson's, Amyotrophic Lateral Sclerosis (ALS) and mitochondrial biology with industry experts in chemistry and drug discovery
Parkinson's disease is the most common form of movement disorder, which affects 145,000 people in the UK and 7-10 million people worldwide.
ALS is a devastating motor neuron disease that affects 5,000 people in the UK and 450,000 people worldwide.
The new collaboration with researchers at the University's world-renowned Sheffield Institute of Translational Neuroscience (SITraN) and FORMA Therapeutics will focus on using patient cells to understand the complex biology underpinning Parkinson's and Amyotrophic Lateral Sclerosis (ALS) and to harness this technology for novel drug discovery.
Parkinson's disease is a debilitating condition which is relentlessly progressive. It currently affects 145,000 people in the UK, with numbers expected to double by 2030, and one million people affected in the US.
ALS - also known as Motor Neurone Disease - affects approximately 30,000 people in the US and 5,000 people in the UK; with numbers expected to rise. There are currently no available disease modifying therapies for Parkinson's or ALS.
---
This is a fantastic opportunity to work together with FORMA scientists integrating our complementary expertise to further the development of a treatment for Parkinson's disease and ALS.

We are currently recruiting for two post-doctoral researchers for this exciting collaboration. The work stems from the research at SITraN developing novel patient derived models of neurodegenerative diseases and combining these with expert knowledge of the molecular biology underlying Parkinson's disease and ALS. The team at SITraN includes myself and Dr Laura Ferraiuolo bringing expertise for Parkinson's disease and ALS respectively.

Dr Heather Mortiboys

Senior Lecturer/Senior Research Fellow | Department of Neuroscience
---
We are very excited to collaborate with Dr Mortiboys and the entire team at SITraN, with the intent of bringing novel therapeutics to Parkinson's disease and ALS patients.

Integrating the patient-derived cellular systems developed by Dr Mortiboys with the drug discovery expertise at FORMA has the potential to both advance the basic understanding of neurodegenerative disease mechanisms and expedite the development of novel therapeutics.

Dr Michael Ahlijanian

Head of Neuroscience | FORMA Therapeutics, Inc.
---
FORMA Therapeutics scientists are passionate about discovering and developing medicines that will make a difference in oncology and neurodegenerative disease. The company's drug discovery engine drives screening and structure-based approaches across broad families of targets involved in tumour metabolism, epigenetics and protein homeostasis.
Leveraging a world-class network of academic investigators, clinical experts and corporate partners, FORMA combines deep biological insight and chemistry expertise to rapidly create high quality, innovative drug candidates.
Ground-breaking work undertaken as part of this collaboration will complement the wider program of research at SITraN and the National Institute for Health Research (NIHR) Sheffield Biomedical Research Centre (BRC).
The NIHR BRC is a research partnership between the University of Sheffield and Sheffield Teaching Hospitals NHS Foundation Trust, dedicated to improving the treatment and care of people living with chronic neurological disorders.
Flagship institutes
The University's four flagship institutes bring together our key strengths to tackle global issues, turning interdisciplinary and translational research into real-world solutions.