University spin-out granted first licensed treatment to help children with rare disorder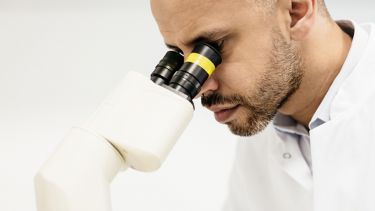 First licensed treatment in Europe specially designed for use in children with adrenal insufficiency

Adrenal insufficiency means not enough cortisol is produced – a potentially fatal deficiency

University spin-out company's first product receives marketing authorisation from the European Commission
Diurnal Group plc, which develops innovative therapies for patients with chronic hormonal diseases, was formed based on research by Professor Richard Ross, an expert in Endocrinology from the University of Sheffield's Department of Oncology and Human Metabolism.
The European Commission granted Diurnal a paediatric use marketing authorisation (PUMA) for Alkindi® - as replacement therapy for adrenal insufficiency in infants, children and adolescents - following the positive opinion issued by the European Medicines Agency.
Paediatric Adrenal Insufficiency (Paediatric AI) is a rare disorder which affects approximately 4,000 children under the age of six in Europe.
Adrenal Insufficiency is where the adrenal glands, which sit on the top of the kidneys, are damaged and not enough cortisol and aldosterone are produced. Cortisol is an essential stress hormone and a deficiency in cortisol can be fatal unless the hormone is replaced by the pharmaceutical form, hydrocortisone.
Children with adrenal insufficiency must take hydrocortisone replacement therapy from birth, however to date there has been no satisfactory paediatric formulation of hydrocortisone and parents have had to crush adult tablets. This poses a risk of over or under dosing of children which could lead to adrenal crises and long-term poor health outcomes.
Research developed by the University of Sheffield identified the problem and with the spin-out company Diurnal has developed a paediatric formation of hydrocortisone, Alkindi®, specially designed so it can be taken from birth.
---
I am delighted that this medicine, specifically designed to treat neonates, infants and children with adrenal insufficiency, may soon be available to patients in Europe, following market authorisation approval by the European Commission.

This represents the culmination of six years intense research and development to address a major unmet need in children born with adrenal insufficiency.

Professor Richard Ross, Professor of Endocrinology

University of Sheffield | Department of Oncology and Metabolism
A global reputation
Sheffield is a research university with a global reputation for excellence. We're a member of the Russell Group: one of the 24 leading UK universities for research and teaching.