Dr Catriona Mayland
MBChB, MD, FRCPS (Glas)
Clinical Medicine, School of Medicine and Population Health
Senior Clinical Lecturer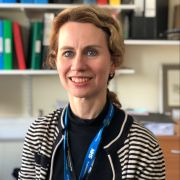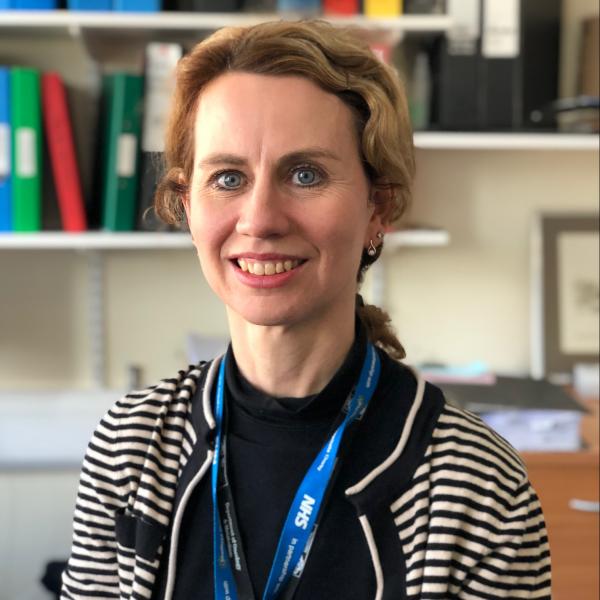 c.r.mayland@sheffield.ac.uk
+44 114 226 5213
Room 225, Broomcross Building, Weston Park Hospital
Full contact details
Dr Catriona Mayland
Clinical Medicine, School of Medicine and Population Health
Room 225, Broomcross Building
Weston Park Hospital
Whitham Road
Sheffield
S10 2SJ

Profile

For enquiries, please contact - iicd-om-operational@sheffield.ac.uk

I joined the University of Sheffield in 2018 after obtaining a Yorkshire Cancer Research (YCR) 'CONNECTS' Senior Clinical Research Fellowship. I am also an Honorary Consultant in Palliative Medicine at Sheffield Teaching Hospitals NHS Foundation Trust.

I was awarded my Doctor of Medicine (MD) degree from the University of Liverpool in 2010. My MD looked to evaluate the quality of care for dying patients and their families, as perceived by bereaved relatives. This involved the development, validation and use of a post-bereavement outcome measure. 

My research interests are focused on improving the patient and family carer experience across the whole palliative care trajectory. My Fellowship aims to enhance the integration of palliative care within routine oncological care, especially for complex groups such as those with head and neck cancer.
Qualifications

MBChB, University of Glasgow
Doctor of Medicine (MD), University of Liverpool
FRCPS (Glasgow)
Certificate of Completion of Training (CCT) in Palliative Medicine 2008
Research interests

Palliative and end-of-life care
Complex cancer groups: Head and neck cancer; mesothelioma
Integration of care
Evaluation of quality of care at the end-of-life
Validation and use of outcome measures, including post-bereavement surveys
Carer support including bereavement 

My post-doctoral research has focused on two main areas:

Development, validation and use of post-bereavement outcome measurements

I developed and validated 'Care Of the Dying Evaluation' (CODETM). This formed part of a 3 year (2017-2020) European Union-Latin American Caribbean international research project focused on assessing quality of care for dying cancer patients within specific hospitals in 7 European and Latin American countries. I am currently leading a White Rose collaborative project focused on this area. (https://whiterose.ac.uk/collaborationfunds/measuring-evaluating-and-improving-the-quality-of-care-for-dying-people-and-their-families/)

Integration of palliative care into routine oncological care – specific focus on head and neck cancer

I am developing a programme of work focused on head and neck cancer, a complex patient group with marked socio-economic factors impacting on their care. I have undertaken collaborative work with the Head and Neck 5000 team, University of Bristol, and colleagues based within the Liverpool Head and Neck Cancer centre.
Publications

Show: Featured publications All publications

Featured publications

Journal articles

All publications

Journal articles

Chapters

Book reviews

Conference proceedings papers

Reports

Preprints
Grants

The impact and implications of COVID-19 on the relational, social, and healthcare experiences of hospice care in the West Midlands. UKRI Economic and Social Research Council.

The role and response of primary healthcare services in the delivery of palliative care during COVID-19: A mixed methods investigation and co-production of a framework for primary palliative care in pandemics. Royal College of General Practitioners.

Measuring, evaluating & improving the quality of care for dying people & their families. White Rose Collaboration fund.

Cancer Pain-assessment Toolkit for Use in RoutinE oncology outpatient services: a cluster randomised feasibility trial – CAPTURE. Yorkshire Cancer Research.

Pain in malignant pleural mesothelioma: a prospective, longitudinal study. British Lung Foundation.

Integrating palliative care into routine oncological care for head and neck cancer patients (YCR 'CONNECTS' Fellowship). Yorkshire Cancer Research.
Teaching interests

My teaching interests lie within the field of Palliative Care and in particular focus on symptom control, integration of palliative care, advance care planning and unified DNACPR.

I contribute to the MSc (Res) in Translational Oncology at the University of Sheffield as well as the Phase 4 Undergraduate medical course and the SSC modules. I am also a Personal and Academic Tutor
Professional activities and memberships

Core Member of the NCRI 'Living with and beyond cancer' Clinical Studies Group (CSG) – Advanced disease and end-of-life care.
Steering Group Member – National Audit for Care at the End of Life (NACEL).
Advisory Group Member – Sheffield Mesothelioma Research Centre.
Lead for the 'Cancer Experience' Group within the Department of Oncology and Metabolism.
Member of the Sheffield Palliative Care Research Group.
Member of the Cancer Clinical Trials Executive Committee (CCTE), Weston Park Hospital.