Dr Elizabeth (Liz) Williams
Clinical Medicine, School of Medicine and Population Health
Senior Lecturer in Human Nutrition
Departmental Director of Learning and Teaching.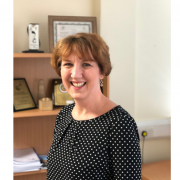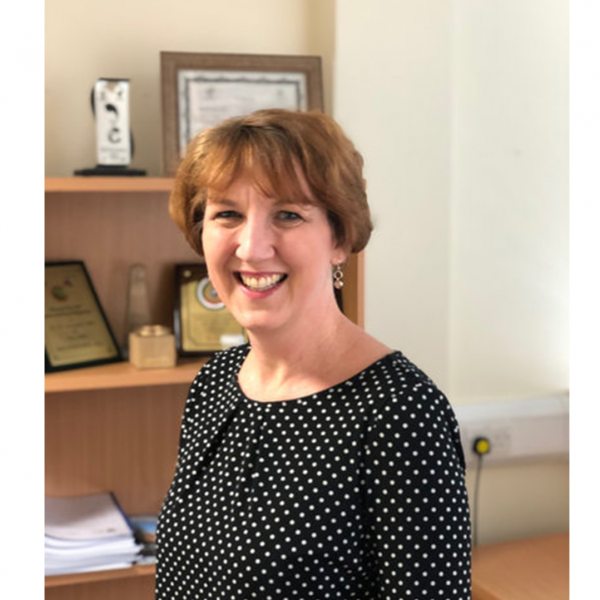 e.a.williams@sheffield.ac.uk
+44 114 215 9065
Room GU29, G Floor, The Medical School
Full contact details
Dr Elizabeth (Liz) Williams
Clinical Medicine, School of Medicine and Population Health
Room GU29, G Floor
The Medical School
Beech Hill Road
Sheffield
S10 2RX

Profile

For enquiries, please contact - iicd-om-operational@sheffield.ac.uk

I trained in Physiology at The University of Sheffield and continued at Sheffield for my PhD in Nutrition in the mid-1990s under the supervision of Professor Hilary Powers and Dr David Rumsey.  I then worked as a post-doctoral researcher in the MRC Dunn Nutrition Unit in Cambridge and worked at the MRC field station in The Gambia, West Africa.  On my return to the UK I was appointed as a Lecturer in Human Nutrition at Newcastle University.   In 2003 I re-joined the University of Sheffield as a lecturer in Human Nutrition.  I was promoted to Senior Lecturer in 2010.
Research interests

My research interests are the role of diet in the prevention of chronic disease, healthy ageing and diet and male fertility.  I am interested in dietary strategies to improve musculoskeletal health, diet and digestive health and in the use of technology to assess dietary intake and to support healthy behaviours. I am a member of the University of Sheffield Healthy Lifespan Institute and co-lead the lifestyle intervention work-stream.  I am also a member of the Institute for Sustainable Food. I have over 20 years' experience of conducting nutrition intervention trials and a track record of successfully working with and leading multi-disciplinary research teams.

I am a member of the University of Sheffield's Healthy Lifespan Research Institute and co-lead the 'non-clinical lifestyle intervention' workstream. 
Publications
Teaching interests

The majority of my teaching is at postgraduate MSc level.   I teach on the MSc in Human Nutrition (led from SchARR) and the MRes in Healthy Musculoskeletal Ageing and deliver the following modules: 

Nutritional Epidemiology (HAR6212) – module lead
Nutritional Physiology (HAR6213) – module lead
Research Methods (HAR6030) – module tutor
Nutrition and Physical Activity (OCP61001) – module co-lead

I am also the Departmental Director of Learning & Teaching for the Department of Oncology and Metabolism.
Professional activities and memberships

I am a UK Registered Nutritionist with the Association for Nutrition (Registration Number: 0999).

I was a member of the scientific programme organising committee for the Nutrition Society Winter Meeting in December 2019 on Diet and Digestive Disease, held in collaboration with the British Society of Gastroenterology and the British Association for Parenteral and Enteral Nutrition.

I am on the organising committee for the upcoming Nutrition Society Summer Meeting that will be held in Sheffield in June 2022.

Editorial Board Member of Journal of Human Nutrition and Dietetics.

Association for Nutrition Course Accreditation Assessor.

External Examiner, Leeds University.

Manuscript reviewer for: Journal of Nutrition, Health and Ageing; Geriatrics; Public Health Nutrition; British Journal of Nutrition; International Journal of Cancer; Human Fertility.
Current students

PhD Students

Claire Williams – Vitamin D and Irritable Bowel Syndrome

Sabeen Zahra – Vitamin D and musculoskeletal health in older South Asian women living in the UK

Abeir El Mogassabi – Dietary intake and dietary patterns in patients with colorectal adenoma

Esme Tuttiett – Protein supplementation and musculoskeletal health in middle-older age.

MD Students

Heather Parr – PEG feeding