Professor Ilaria Bellantuono
MD, PhD
Clinical Medicine, School of Medicine and Population Health
Professor of Musculoskeletal Ageing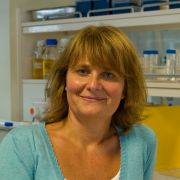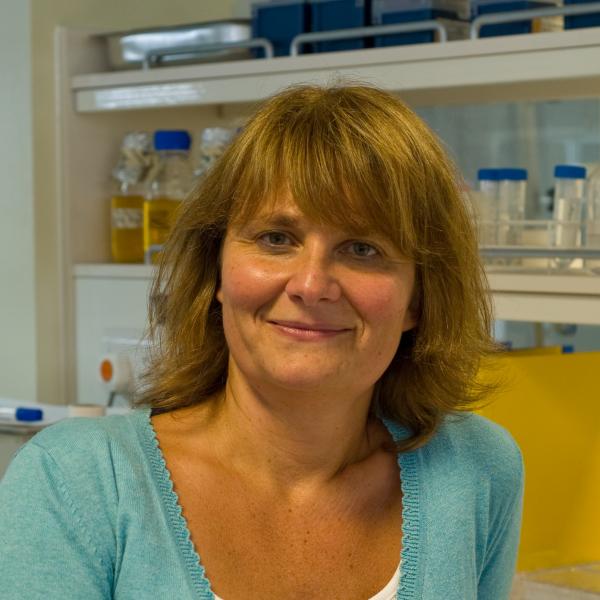 i.bellantuono@sheffield.ac.uk
+44 114 215 9037
DU33, D Floor, The Medical School
Full contact details
Professor Ilaria Bellantuono
Clinical Medicine, School of Medicine and Population Health
DU33, D Floor
The Medical School
Beech Hill Road
Sheffield
S10 2RX

Profile

For enquiries please contact - ClinMed-Operational@sheffield.ac.uk

I am the Co-Director of the Healthy Lifespan Institute, one of the 4 flagship Institutes at the University of Sheffield.

I am medically qualified but no longer clinically active. After my PhD in the Department of Experimental Haematology, Paterson Institute for Cancer Research, at the University of Manchester on gene therapy in hematopoietic stem cells, I decided I wanted to focus all my efforts on research. I undertook post-doctoral training in the Department of Immunology, Hammersmith Hospital, Imperial College, working on leukaemia stem cells and ways to harness the immune system to eliminate them. Here I also developed an interest in bone marrow stromal stem cells.

This area of research expanded in subsequent years at the University of Manchester, where I was particularly interested in understanding how stem cells age and impact on the function of blood and bone. I was appointed Lecturer at the University of Sheffield, I am currently Professor in Musculoskeletal Ageing and very recently I was appointed to lead the Healthy Lifespan Institute.
Research interests

The focus of my research is on ways to reduce the onset of multiple age-related disease and frailty by preventing or reversing the ageing using medicinal drugs (geroprotectors). My primary interest is in the diseases of the musculoskeletal system such as osteoporosis and osteoarthritis. I work closely with many colleagues and experts in different age-related diseases to identify common mechanisms (DNA repair and senescence) involved in driving ageing and compounds which target those mechanisms and are able to benefit more than one disease at the same time.

I am very much interested in how we can design clinical trials to test geroprotectors to prevent multimorbidity and frailty. For this, I have worked with Industrial partners and expert in regulatory affairs to reach consensus at the European level.and our roadmap is here. (Bellantuono I. Find drugs that delay many diseases of old age. Nature 2018).

---

Current projects:

Understanding the role cellular senescence in bone and joint and testing of geroprtoectors for skeletal health
Identification and testing of interventions able to delay ageing and improve healthspan in line with clinical translation
Development of new tools to screen new senolytics
Publications
Research group

Current Collaborators

Paul Potter
Infrafrontier Network
Keye Williams
Paul Potter
Rafael De Cabo
Tamara Tchakonia
Dudley Lamming

PhD Students

Jeremy Richard (primary supervisor)
John Gostage
Luke Mansfield
Raquel Martins (secondary supervisor)
Teaching interests

Until 2017 I was the Director of training for the MRC-AR UK Centre for Integrated research into Musculoskeletal Ageing (CIMA). The Centre is a is a collaboration between the Universities of Liverpool, Newcastle and Sheffield and the training includes an MRes and PhD programme.

I also contribute to the Student Selected Components of Phase 1a of the MBChB course.
Professional activities and memberships

Most of my time is now taken by getting the Healthy Lifespan Institute (https://www.sheffield.ac.uk/healthy-lifespan) up and running. This has been built from my experience when I have Chaired and led the effort of the COST Action MouseAGE (https://www.mouseage.eu/) a European network comprising over 200 researchers from 25 EU countries to identify a roadmap to take medicinal drugs targeting mechanisms of ageing (geroprotectors) to the patients.

Until recently I headed the Mellanby Centre skelet.AL laboratories (former Bone Analysis Laboratory), which provides access and expertise to contemporary technologies for the analysis of bone to investigators, internally and externally.

I was also the Director of Research for the Department of Oncology and Metabolism and a member of the Faculty Research and Innovation Committee, which oversees the Faculty strategic approach to Research and Innovation. At present I am serving as a panel member for the UKRI Future Leader Fellowship scheme.

I have been the Chair of the BBSRC Bioscience Skills and Careers (BSC) Strategy Advisory Panel, The BBSRC Fellowship portfolio monitoring group and a member of BBSRC Research Advisory Panel, roles I have enjoyed enormously and from which I have gained experience in policymaking in the vital skills and science sector.

I have taken part in evaluation of funding for NC3Rs, Arthritis Research UK and Horizon 2020 panels