Dr Karen Sisley
BSc, PhD
Clinical Medicine, School of Medicine and Population Health
Senior Lecturer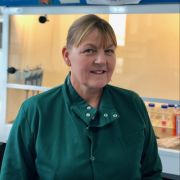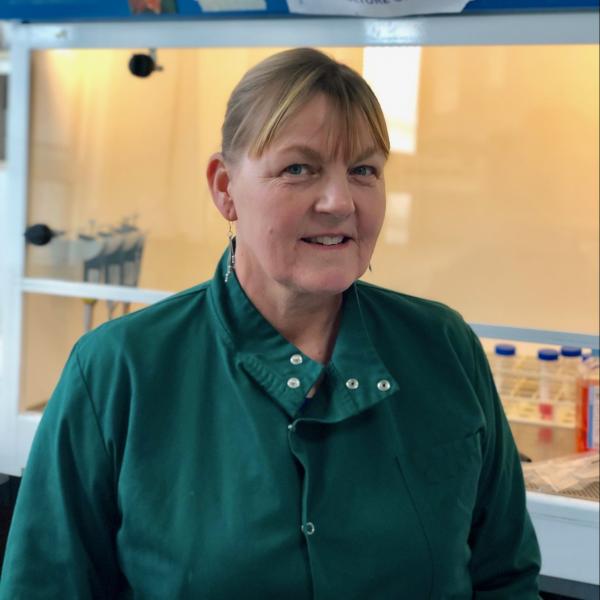 k.sisley@sheffield.ac.uk
+44 114 215 9061
Office: EU21, The Medical School
Full contact details
Dr Karen Sisley
Clinical Medicine, School of Medicine and Population Health
Office: EU21
The Medical School
Beech Hill Road
Sheffield
S10 2RX

Profile

For enquiries, please contact - iicd-om-operational@sheffield.ac.uk

Having obtained my PhD from the University of Sheffield in 1992, I continued my active research into rare cancers and as Senior Lecturer I am the lead of the Rare Cancer Research Group (RCRG) with a main focus on ocular tumours and sarcoma, but also with an interest in thyroid and other rare cancers.

Cancer Cell Line Expertise

I have a specialist interest and expertise in the generation of cell lines from rare and common cancers.  To date over 20 cell lines have been generated, with additional variants of some original cell lines.  My group has expertise in working with both commercial and other partners to generate cell lines and/or deliver specific R&D work. Please get in contact for information on our currently available and emerging cell lines, or to discuss potential projects. 

The TUoS licensing website, detailing available cell-lines, can be viewed here:
https://licensing.sheffield.ac.uk/products/biological-materials
Research interests

My research interests are the genetic and biological behaviour of uveal melanoma.  Sheffield is one of three national centres for the treatment of uveal melanoma, and I work closely with Professor Ian Rennie and the Sheffield Ocular Oncology Service to establish an active research group investigating how the genetic basis of uveal melanoma underpins its behaviour.

As a group we were instrumental in the introduction of genetic biomarker testing for uveal melanoma and actively continue our investigations in this area. I am also interested in the DNA damage response of uveal melanomas and how we can facilitate new and novel therapeutics.

My research continues to investigate the genetic basis of uveal melanomas but has broadened in recent years to consider how the interaction with the environment affects the way these melanomas develop. I also collaborate and work on another rare tumour, sarcoma and have become actively involved in investigating the genetic characterization of sarcoma and developing a molecular pathological classification suitable for all subtypes.

 As a group, we also have an interest in cancer stem cells and the heterogeneity of tumours.

Current projects

Understanding the aggressive behaviour of uveal melanoma, and the potential role that stem cells may have.
Determining the key genetic events in the development of uveal melanoma.
Investigating how the environment may influence the behaviour and development of uveal melanoma.
The molecular pathological classification of sarcomas.
Investigating how genetic defects influence sarcoma behaviour.

Within each project area are a number of smaller focussed research projects suitable for development as student projects, although funding is not currently available for these projects.  Interested students are welcome to contact me to discuss the possibilities of undertaking research with the RTRG.
Publications

Show: Featured publications All publications

Featured publications

This person does not have any publications available.

All publications

Journal articles

Chapters

Conference proceedings papers
Teaching activities

I am the course lead for Pathology on the undergraduate BMedSci Orthoptics course. The course spans two academic years and covers the basis of Ophthalmic disease, its presentation and consequences. 

In addition I offer a supportive role annually to up to 5 students in the second year of the MBChB degree course, who select to undertake their research attachment with the research group. 

Following on from these attachments a number of students have subsequently chosen to continue their research under my supervision by undertaking a BMedSci.

I am also a regular supervisor of both MSc students from University of Sheffield and Hallam University and a pesonal tutor for MSc, PhD and medical students.
Professional activities and memberships

Regular reviewer for both Cancer and Ophthalmology journals.
Reviewer for national and international grants.