Dr Osman Shabir
BSc (Hons), MSc, PhD
Clinical Medicine, School of Medicine and Population Health
Postdoctoral Research Associate
Alzheimer's Research UK (ARUK) Yorkshire Network ECR Representative.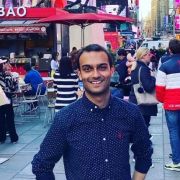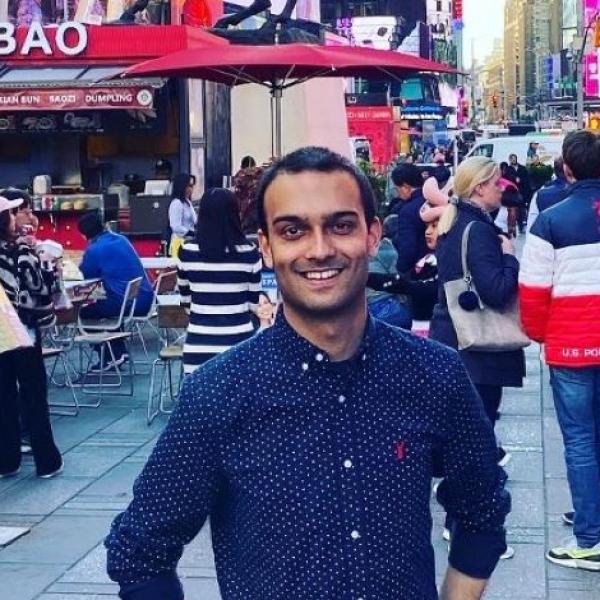 o.shabir@sheffield.ac.uk
+44 114 222 6554
B1-223a , Alfred Denny Building
Full contact details
Dr Osman Shabir
Clinical Medicine, School of Medicine and Population Health
B1-223a
Alfred Denny Building
Western Bank
Sheffield
S10 2TN

Profile

For enquiries, please contact – iicd-om-operational@sheffield.ac.uk

I graduated with a BSc (Hons) in Biomedical Science in 2015 from the University of Sheffield, specialising in neuroscience in my final year. I then went on to complete an MSc in Translational Neuroscience in SITraN in 2016. In 2020, I was awarded my PhD in Neurovascular Neuroscience, supervised by Dr Jason Berwick & Prof Sheila Francis.

In 2020, Prof Sheila Francis was awarded a BHF project grant titled "Atherosclerosis, the brain and vascular dementia – the role of inflammation in neurovascular function"; based on pilot data from my PhD thesis, on which I am currently the postdoc on.
Research interests

I study neurovascular function in neurodegenerative and cerebrovascular diseases such as Alzheimer's disease/vascular dementia & cardiovascular disease (atherosclerosis). I use preclinical models of human disease to study neurophysiology, neuropathology & neuroinflammation in these models to gain a better understanding of disease mechanisms and processes.

To study neurovascular function, I use neuroimaging techniques including 2D-optical imaging spectroscopy, 2-photon microscopy, GCaMP fluorescence and microelectrode electrophysiology. In addition, I use standard cellular and molecular neuroscience techniques to validate in vivo observations.
Publications
Research group

Prof Sheila Francis is the PI on the BHF grant on which I am the postdoc on. I am a member of the Sheffield Neurovascular Lab where I work directly with Dr Jason Berwick and Dr Clare Howarth (co-PIs on the BHF grant). I also work directly with Dave Drew who is a research technician on the BHF grant. I further collaborate with Prof Stephen Wharton in SITraN.