Professor Sarah Danson
BMedSci, BMBS, MSc, PhD, FRCP
Clinical Medicine, School of Medicine and Population Health
School Director of Research
Professor of Medical Oncology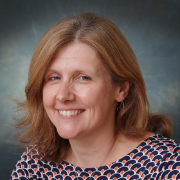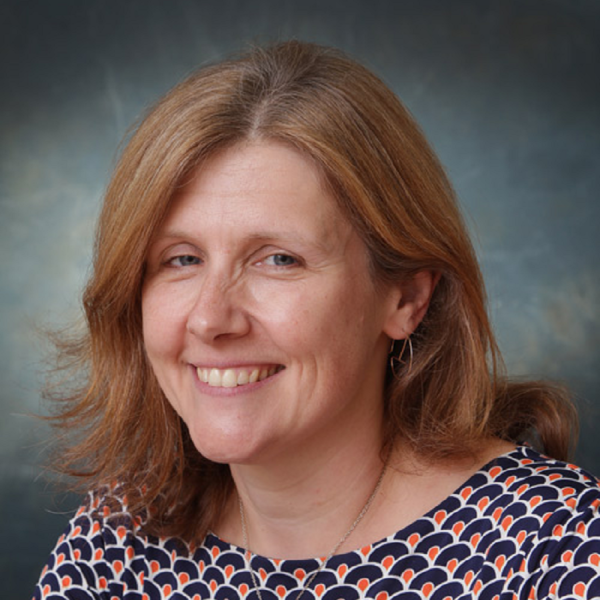 s.danson@sheffield.ac.uk
+44 114 226 5704
Room 227, Broomcross Building, Weston Park Hospital
Full contact details
Professor Sarah Danson
Clinical Medicine, School of Medicine and Population Health
Room 227, Broomcross Building
Weston Park Hospital
Whitham Road
Sheffield
S10 2SJ

Profile

For enquiries please contact - ClinMed-Operational@sheffield.ac.uk

I am a Professor of Medical Oncology at the University of Sheffield and Honorary Consultant in Medical Oncology at Weston Park Hospital, Sheffield.

I qualified in 1996 from the University of Nottingham and was a Specialist Registrar and Cancer Research UK Clinical Research Fellow in Pharmacology at the Christie Hospital, Manchester before moving to Sheffield in November 2006.
Research interests

My clinical and research interests are in the treatment of melanoma and lung cancer, and in the early clinical assessment of new anticancer agents. Sheffield delivers early phase oncology studies and its aims are to expand the early clinical trial portfolio and produce associated translational work. I am the NIHR National Speciality Lead for Cancer: Early Phase Trials and past Chair of the national ECMC Strategy Group. I am the principal investigator on many early-phase trials. I am the Lead for the YCR CONNECTS fellowship programme.

Melanoma is on the increase and this is not all due to excess sun exposure. We enrol patients into clinical trials for melanoma if possible. I am past Chair of the Sheffield Melanoma Research Group, and past Chair of the Rare Tumour Group, which aims to increase trial activity in less common cancers such as melanoma. I am the Chief Investigator for the NIHR- funded Phase III DANTE trial looking at the optimal duration of immunotherapy in advanced melanoma. Previous studies include agents targeting VEGF (AVAST-M published in Lancet Oncology and Annals of Oncology) and MEK inhibitors (PACMEL, DOCMEK and COLUMBUS). 

I am supervising a CSC fellowship on ex vivo techniques in melanoma. I was the supervisor for a YCR Senior fellow investigating the long-term support needs of patients on immunotherapy and work in this area is ongoing. I co-supervised a CR-UK/YCR fellowship looking at JAK2 in haematological malignancies and cutaneous melanoma.  A Weston Park Cancer Charity fellow researched ctDNA taken longitudinally and correlated with epidemiological and biological features in melanoma.

Sheffield is one of three large centres for the treatment of uveal melanoma in the UK. We were top recruiters for the SUAVE study of dacarbazine versus sunitinib in metastatic uveal melanoma and the SELPAC trial in the same disease group using the MEK inhibitor selumetinib which has activity in this tumour type.

Thoracic malignancies cause major morbidity and mortality throughout the world. We undertook a collaborative study with a PhD student between the Department of Oncology and the Department of Psychology to look at the role of smoking status in attitudes to disease and treatment and Quality of Life. This was funded by WPH General Trust Funds and enrolled 296 patients with lung cancer over 3 years. I have supervised a CASE studentship in collaboration with AstraZeneca and Sheffield Children's Hospital looking at next-generation sequencing in lung cancer.  I have also supervised PhD studentships on chK1 in small cell lung cancer and AURKA expression and radiosensitivity in NSCLC.  I am the EORTC Co-ordinator on the international SPLENDOUR study of denosumab in non-small cell lung cancer.

Other current research interests include:

ex vivo-led therapy
virotherapy as a treatment for cancers
adrenomedullin 2 receptor targeting in cancers
Publications
Research group

Ex Vivo group (Clinical Lead)

Dr Greg Wells
Dr Juha Rantala (Honorary post)
Dr Spencer Collis
Professor Jim Catto
Mr Ola Rominyi
Dr Robin Young
Dr Alberto Biancardi
Dr Jamie Adams

PhD students

Dr Shobha Silva
Dr Tim Mitchell
Dr Amy Kwan
Dr Marufur Rahman
Dr Sonal Hapuarachi
Morgan Rycroft
Teaching interests

My undergraduate teaching involves one to one teaching in clinic and on the ward and lecturing on the MSC in Translational Oncology course. Postgraduate interests include teaching to all grades of doctor in a wide variety of fields such as oncology (on the systemic cancer chemotherapy course), dermatology, plastic surgery and respiratory medicine.
Professional activities and memberships

Professional roles

Director of Research, School of Medicine and Population Health.
Co-Clinical Lead for the National Cancer Vaccine Programme.
Sheffield Early Phase Oncology Lead.
Past Chair of the UK ECMC Strategy Group.
Co-lead for the 'Improving Outcomes' Theme of the University Oncology Strategy.
NIHR National Speciality Lead for Cancer: Early Phase Trials.

I am a member of:

Member of the NCRI Conference Organising Committee.
EORTC Melanoma Group.
EORTC Lung Group.