Professor Steven Sourbron
Clinical Medicine, School of Medicine and Population Health
Professor in Medical Imaging Physics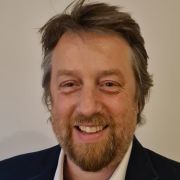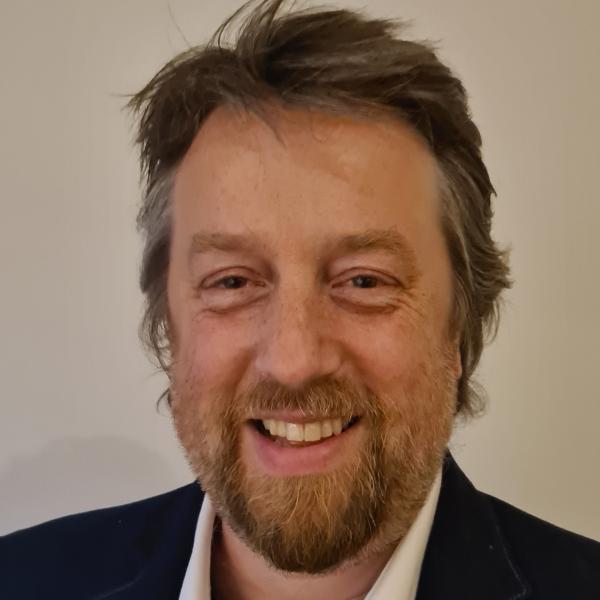 Profile

For enquiries, please contact – iicd-om-operational@sheffield.ac.uk

I am a medical physicist with expertise in quantitative Magnetic Resonance Imaging (MRI). Since November 2019, I am Professor in Medical Imaging in the University of Sheffield. Prior to that I was Lecturer in Magnetic Resonance Imaging in the University of Leeds (2010-2019) and post-doctoral researcher in the Radiology department of the Ludwig-Maximilian University Munich (2005-2010). I obtained a PhD in the radiology department of the Vrije Universiteit Brussel in 2005, and Bachelor and Master degree also at the Vrije Universiteit Brussel in 1999. 
Research interests

My main research interest is in the development of quantitative imaging biomarkers (QIBs) and applications thereof in clinical studies, drug development and basic research. QIBs are measurements extracted from medical images that can be used as indicators of normal biological processes, disease progression or treatment response. Unlike other sources of biomarkers such as biological fluids (blood, urine, …), QIBs can track these processes in-vivo and in-situ, which can significantly impact on future clinical practice.

QIB development in MRI is a highly interdisciplinary area and sits on the interface between (bio)physics, engineering, computation, biology and medicine. An example of current work is the development and validation of QIBs that measure liver function, and using these to identify patients that are likely to suffer from toxic side effects of drugs www.imi-tristan.eu/en/liver/. Another application is in predicting which patients can tolerate surgery for liver cancer, which may in future allow us to offer this life-saving treatment to more patients (HEPARIM project).

We are also very active in Chronic Kidney Disease, where we are looking at larger panels of QIBs to identify patients that are at risk of progression and therefore are in need of more aggressive management www.beat-dkd.eu. Beyond liver and kidney, we are working on other application areas such as predicting outcomes of mechanical thrombectomy in acute stroke, studying mechanisms neurodegenerative disease progression in the spinal cord, or evaluating the effect of cancer treatment on the heart. QIBs promise to become essential tools in future medical practice just as blood- and urine tests today.

Realising this potential however is an enormous undertaking that requires a highly interdisciplinary and coordinated approach to research. I am therefore increasingly active in national and international networks aiming to improve reproducibility of research and societal impact. An example is the EU-wide networking project PARENCHIMA, the open-source project OSIPI, and the UK-wide partnership project of the UK Renal Imaging Network (UKRIN-MAPS).

Sheffield medical imaging research strands:

Abdominal imaging (lead)
Imaging biomarkers (lead)
Cardiovascular imaging (member)

Current projects:

10/2020 - 10/2024. Application of functional MRI to improve assessment of chronic kidney disease (AFiRM study). NIHR - Efficacy and Mechanism Evaluation Programme. Role: CoI and lead of the central image processing facility.
09/2020-09/2027. PET-MRI of the spinal cord for translational neuroscience applications. Medical Research Council – General Electric iCASE studentship. DiMeN Doctoral Training Programme. Role: Lead supervisor.
09/2019 – 09/2022. Multi-phase Computational Fluid Dynamics modelling of biological tissue flow with applications in liver surgery planning. EPSRC-CASE PhD studentship co-funded by Bayer AG. Role: supervisor.
09/2018 – 09/2021. UK Renal Imaging Network (UKRIN): enabling clinical translation of functional MRI for kidney disease, Medical Research Council, Partnership Grant. Role: CoI and lead of the work package on image processing and quality assurance.
01/2018 - 01/2021. Reducing the risk of post-hepatectomy liver failure using a novel MRI method to predict post-operative function (HEPARIM study), Medical Research Council. Role: PI
04/2017 – 04/2021. PARENCHIMA – Magnetic Resonance Imaging Biomarkers for Chronic Kidney Disease.COST – European Cooperation in Science and Technology. Role: Primary proposer and chair.
01/2017 - 01/2022. TRISTAN – Translational Imaging Methods in Drug Safety Assessment. Innovative Medicines Initiative. Role: lead of clinical MRI development.
09/2016 – 09/2021. BEAt-DKD - Biomarker Enterprise to Attack Diabetic Kidney Disease. Medicines Initiative. Role: work package lead.
01/2019 – 01/2022. Targeting β-cell failure in lean patients with type 2 diabetes; Diabetes UK, CoI (Eylem Levelt, Sven Plein, Steven Sourbron, Ramzi Ajjan, Mark Kearney, Richard Cubbon). Role: CoI.
06/2017 – 06/2020. A framework for efficient synergistic spatiotemporal reconstruction of PET-MR dynamic data; EPSRC. Role: CoI.
01/2017 – 01/2021. Flow-based interpretation of dynamic contrast imaging data,FRINATEK – Norwegian Research Council. Role: CoI.
Publications
Research group

Post-doctoral fellows

Kanishka Sharma (BEAt-DKD)
Susmita Basak (HEPARIM)

Software engineers

Joao de Souza (UKRIN-MAPS)
Steve Shillitoe (TRISTAN)

PhD/MD students

Eve Shalom (CFD in liver)
Eve Lennie (spinal cord PET/MRI)
Bashair al-Hummiany (CKD biomarkers)
Fotis Tagkalakis (Motion correction)
Mohamed El-Sharif (HEPARIM)
Meaad Almusined (mechanical thrombectomy)
Professional activities and memberships