Additional information and contact details
The Medical Elective Programme is currently closed for the foreseeable future.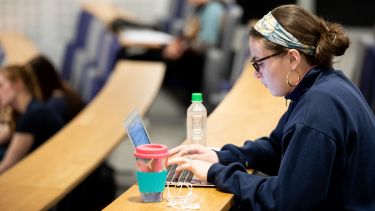 Off
Contact the Electives Office

If you have any queries that cannot be answered by this website, then please don't hesitate to contact us:
Elective Office Email: medicalelectives@sheffield.ac.uk
Sheffield Teaching Hospitals Office Email: sabina.choudhury@nhs.net
Follow us on Twitter for updates and further information.
---
Frequently Asked Questions
Applying
When should I submit my application?

Ours is a rolling programme with no specific deadlines, however we will need to process your application. We therefore recommend application at least 4 months in advance of your preferred placement date.

I want to apply but only have paper copies of my recommendation and transcript of results. Can I post my application?

No, all required documentation must be received electronically. Please email your recommendation and transcript of results, copy of passport and certificate of good conduct to medicalelectives@sheffield.ac.uk

If I have been accepted to do an elective attachment by a Sheffield Teaching Hospitals member of staff, do I still need to apply?

Yes, you will need to complete the application process as soon as possible.

Please state in your application that you have already made arrangements with a supervisor including their name and email. You will also need to include a confirmation email or letter from that supervisor.

I am an international student. Do I need a Visa?

Please see details here.

I am a current Sheffield MBChB student, how should I apply for an elective placement?

You should not apply through this mechanism. Instead, please contact the Electives Coordinators, Casey Smallwood (c.smallwood@sheffield.ac.uk) or Jo Hill (jo.hill@sheffield.ac.uk).

When is my placement fully confirmed?

Once you have been made an offer for an elective placement and accepted it, you will be provided the letter of final confirmation confirming all details of your proposed placement. Your placement is not confirmed until you have received this letter.
Fees
Is there an application fee?

There is no charge to apply. If you are accepted onto the Sheffield Electives Programme, you will be required to pay a £300 administration fee upon confirmation of placement. This is not a tuition fee, it is to cover the cost of the administration required to process your application and the cost of your Occupational Health check.

What is your refund policy?

You have 14 calender days to request a refund of the £300 administration fee from the date you made payment (in accordance with UK distance selling regulations).

For example, if payment was made on 1st July, you would have until 15th July to request a refund.

After the 14 calendar days, we will only be able to refund your administration fee if you are unable to start your course for one of the following reasons:

Your UK study visa application is refused or rejected (proof will be required)
For applicants holding a Conditional offer, if you attempt but fail to meet the conditions of your offer (proof will be required)
For applicants to courses requiring ATAS clearance, if your application for ATAS clearance is refused or rejected - not sure this applies to us

Please be aware that if a refund is requested and approved, your offer will be withdrawn. 
Health Requirements
What are the health requirements for undertaking an elective placement?

All visiting medical elective students are required to complete pre-placement health screening via our Occupational Health service once an offer of place is made. Students will be required to complete an online questionnaire which will be assessed by one of the occupational health specialist nurses.

After the questionnaire is assessed, students may be required to attend an Occupational Health appointment on their first day of placement. Students will be informed by the University and the Occupational Health Service if an appointment is required.

Students who reside in countries which are considered to have a high incidence of TB will be required to attend an occupational health appointment in Sheffield one week prior to the start of their elective attachment so that the necessary tests can be taken and results returned prior to the start of the elective attachment. If you are unsure if your country is identified as "high-risk" please view this list.

Am I required to be fully vaccinated against COVID to undertake an elective with the University of Sheffield?

Yes. You will need to provide evidence that you have received both doses of your COVID vaccination to be eligible to undertake an elective at the University of Sheffield.
Cancelling a placement
What if I need to cancel my placement?

If you wish to cancel your Medical Elective placement, you will need to withdraw your application via the application system and inform Mrs Casey Smallwood at c.smallwood@sheffield.ac.uk

If you have already paid for your placement, please read the refund policy.

I am no longer able to undertake my elective placement. Can somebody else come in my place?

No. Anyone wishing to join the Sheffield Electives Programme must have applied through the University and submitted the relevant documentation. If you have already paid the administration fee, please see our refund policy below.
Accommodation
Can the University provide me with accommodation during my elective placement?

Please note that we aren't able to offer accommodation or assist with accommodation bookings for visiting students.

However, information regarding accommodation can be found using the links below:

https://www.sheffield.ac.uk/accommodation/visitors
 Other Frequently Asked Questions
Can I bring anybody with me on my elective placement?

No, your agreed placement can only be undertaken by you at the agreed time. Nobody else will be permitted to undertake electives with you unless that person has applied through the formal process and been accepted. In addition, the CAS number we issue you to obtain your visa will only apply to you.

What is the dress code?

If you are accepted, further information will be sent to you about the existing hospital dress code. STHs follow the 'bare below the elbows' policy. Elective students should dress in a smart but comfortable fashion while on placement.

Will there be any inductions?

Yes, we do offer two inductions for our elective students, one for the University and one for the Hospital. Further information will be provided upon acceptance onto the Sheffield Electives Programme.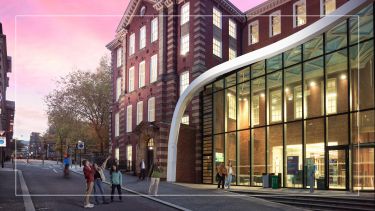 Visit us
Discover what sets Sheffield apart at our undergraduate open days on the Saturday 21 October or Saturday 18 November.